REST ASSURED - THOU ART THAT
---
O beloved children of the Divine, O vehicles of the One Consciousness, O varied expressions of diversity - Rest assured, your true identity is the Supreme Being - the UniBeing - the Permanent and forever blissful Self - Unborn, Undying, Unalloyed Being.
Rest Truly Assured that this human form is a recreation vehicle for the expression of the One Beings immense imagination - We are all truly magnificent thoughts in the Mind of the One.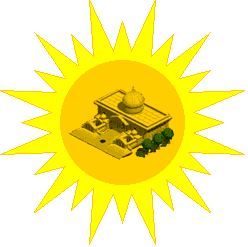 All is Self.
Behind the appearences of diversity, difference, variation, and change, is the One Self. It is only the Mind of this Being which doth change. The One Absolute Self, whose nature is pure being without name of form, is your true identity, the shared centre and divine indweller of all names and forms.
O Beloved Creation of the Divine Will, fret thee not, for this living and dying is all playful, your permanent identity is the One Supreme Permanent Self. Rest assured - Thou are that.
This manifest changeful stage is but a spark of the great fire, a drop of the infinite ocean of permanent peace and joy.

The Wave is not the Ocean, but the Ocean is all the waves.