Cosmological Attempt.
---
Here is a enlightened, yet simple, diagram explaining the nature of 'This Eternal Life'
The One, here labelling itself as 'Satchidananda', is pure consciousness, that is pure awareness, without name or form, whereas, The Mind of The One, here calling itself 'Chittam' is the complete combinations and permuatations of the entire mind-stuff - that is all thought forms that can ever be, and this is where all the names and forms and their possible combinations live.
Between the The Mind of The One and The One is The Soul which is a creation of The One and is the perceiving and experiencing medium of the Spirit.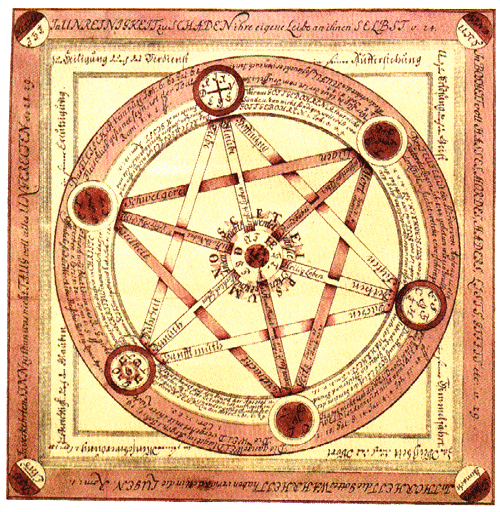 "The Integration of the Chakras and the Seal of Solomen."
Ref: The Energy Enhancement Book; Chapter 5.
---

Further Study.