The Matrix, the Gift and the Energy Enhancement course
The Matrix is a film with an enormous amount of spiritual energy. The Matrix is also much debated because it can be interpreted at deeper and deeper levels.
The Matrix 's first level of meaning is that the world we live in is a construct; it is not real. Because the Matrix is not real we are capable of doing far more than we imagine.
In the Matrix Neo is the One, but doesn't believe it. As the Oracle says he's "got the Gift but if looks like he is waiting for something".
Actually the Matrix is wrong. We ALL have the gift, BUT most of us seem to be waiting for Something.
The Energy Enhancement Course is that something! It will free you of your doubts and allow you to realize the Gift.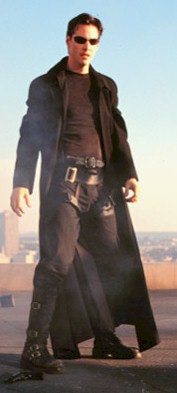 Energy Enhancement has as objective getting rid of obstructions in body and mind. It is a complete system covering a wide range of techniques, including Yoga, mantras and meditation techniques for control of life-force, bringing calmness and control of both body and mind.
Energy Enhancement Meditation will ground blockages and the strategies which are limiting your ability
Energy Enhancement will give you constant access to the Universal Energy and allow you to get in contact with your Higher Soul, allowing you to see the Matrix.
Energy Enhancement is a fusion by Satchidanand of his practice of Zen Meditation with Zen Master Roshi Hogen, Integral Yoga with Swami Satchidananda, regular and prolonged study with other Yoga Masters in India.
Energy Enhancement has been taught and developed by Satchidanand to students for over twenty years in a series of easy steps in a Meditation retreat, or via a home study course, and now via Videos.
The Ancient principles behind Energy Enhancement are also fully described in a downloadable Energy Enhancement book.
. A free chapter is available on this site.