Fantasy made real with Energy Enhancement.
Fantasy is essentially about the fight between the powers of Good and the powers of evil
In fantasy a strong uncorrupted person can defeat more numerous Dark opponent.
Fantasy is based on collective human myths. These myths are based on reality.
As in Fantasy the world is struggling between Good and Evil. As in Fantasy a strong corrupted person can make a difference.
Energy Enhancement Meditation technique is the most advanced yet easiest technique to access universal energies, ground fears and emotional energies, develop psychic powers and get in touch with your path.
The Energy Enhancement meditation technique removes the negative blockages and fears in you. The EE process in the most advanced stages shows you how to ground your strategies, which again increases your energy flow and allows you to control your life.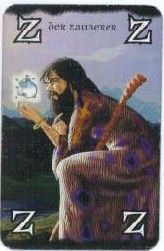 Energy enhancement is a fusion by Satchidanand of his practice of Zen Meditation with Zen Master Roshi Hogen, Kriya Yoga, Integral Yoga with Swami Satchidananda, regular and prolonged study with other Yoga Masters in India, and with Taoist techniques and NLP (Neurolinguistic programming), and with other techniques.. He has integrated his thirty five years experience into a technique that includes the ancient effective and often hidden techniques, including the Kundalini Kriyas and the Taoist Microcosmic orbit, as well as less know techniques.
It allows the energy to flow up and down the spine and connects you to the universal energy flow.
The technique has been taught and developed by Satchidanand to students for over twenty years in a series of easy steps in the Meditation retreat, or via a home study course, and now via Videos.
The Ancient principles behind the Energy Enhancement technique are also fully described in the downloadable Energy Enhancement book.
A free chapter is available on this site.