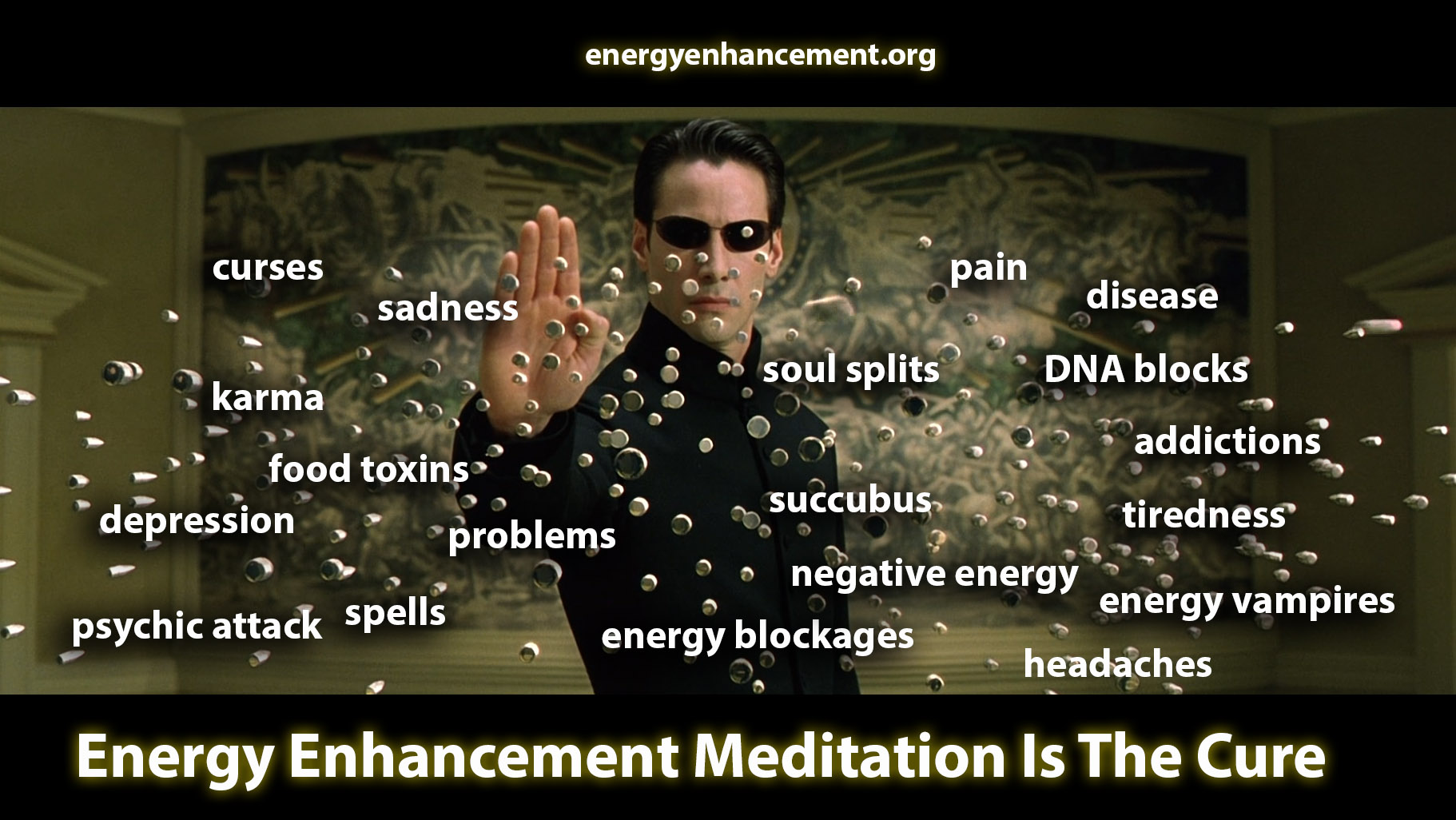 In Energy Enhancement Meditation Level 2, using the higher energy supply, the student is shown how to completely remove energy blockages that prevent the flow of energy to your entire being and life. All obstacles to the natural flow of energy through us are referred to as blockages. These include Karma, negative emotions, karmic connections between other people, addiction etc. You will be taught the Energy Enhancement Seven Step process – where there will be the removal of energy blockages and implants by these Energy Enhancement Blockage Busting Techniques – The Removal of Old Karma from the time in the womb of your mother and from this time and all this lifetime and all your previous lifetimes, and much much more!
I mentioned in a previous email (I know there is a major blockage in my abdomen, especially between the solar and navel chakras, as there is a tangible, physical cord there that hurts like a bugger that I have been working on for a while now.) about a malicious feeling entity energy blockage that appeared to me in a dream. It had appeared to me before as a person, but the last time it looked like a distorted gravity ball. I had the feeling that it was a major cause of the physical issues I've been having. Well, after doing the level 2 initiation, it appeared again in a dream. It startled me awake again, but this time I immediately "caught" it and 7-Stepped it! The base of my spine lit up and as I released the healed core/angel the energy cleared and began to flow.
The issue I was having with aligning my spine and the energy column has improved 90% or more since.
It's really amazing to me that I saw it as a distortion and it turns out that was what was redirecting the energy to the side.

Level 2 Initiation 1
The Removal of Energy Blockages, Thought forms and implants using the Seven Step Process once you are given a psychic sword, so you can slay and heal the demons that have held you back for your whole soul's existence.
Initiation 2
The Removal of Energy Blockages in the Body: Healing disease and pain
REMOVING EVEN DEEPER BLOCKAGES
"Waste no more time arguing what a good person should be.. Be One" Marcus Aurelius "REMOVING ALL YOUR ENERGY BLOCKAGES IS A REALLY GOOD THING TO DO" SATCHIDANAND
ENERGY ENHANCEMENT IS THE NEWEST AND MOST HIGH SPIRITUAL IMPULSE ON THIS PLANET