OSHO Dhammapada-Buddhism-Buddha
THE DHAMMAPADA: THE WAY OF THE BUDDHA, VOL. 5
Chapter 8: A little taste of buddhahood
Question 2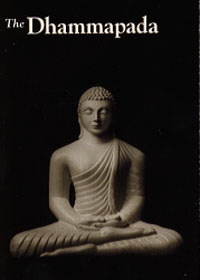 Energy Enhancement Enlightened Texts Dhammapada The Way of the Buddha, Vol. 5
The second question:
Question 2
BELOVED MASTER,
YOU TALK SO MUCH ABOUT THE WITNESS, BUT WHAT IS THE WITNESS AND WHAT IS THE JUDGE? HOW CAN WE TELL WHICH IS WHICH -- THE WITNESS OR THE JUDGE?
Deva Bhumika, it is very simple; the distinction is very clear. It is impossible to be confused about it. The judge is always judging, saying, "This is good, this is not good. This is virtue, this is sin. This is moral, this is immoral. This should be and this should not be." The judge is continuously judging. A thought passes in the mind and immediately the judge says, "This is not good to have such a thought, this is a bad thought, evil." Or the judge says, "This is a beautiful thought, cherish it, nourish it, treasure it; it is very precious."
The judge is always making judgments, for or against. It has a priori ideas of what is right and what is wrong. The judge is given to you by the society; hence there are different judges in you. A Christian has a different judge from a Hindu.
I have heard:
A woman went swimming in the sea, went too far, was drowned and was pulled out of the sea by the guards. They made every effort to revive her but it was too late, so they had to leave her body there and they went to the nearest phone to inform their office that a woman had died. It happened somewhere on the French coast.
When they came back they were surprised; a Frenchman was making love to the dead woman. They said, "What are you doing? Are you mad or something -- the woman is dead!"
The Frenchman said, "My God, I thought she was Catholic!"
Now a Catholic woman is not expected to enjoy or to move or shriek with joy or to shout "Alleluia!" No, not at all. She has to lie down there absolutely dead. Only bad women make any kind of movement, good women never. They simply lie there, they simply suffer.
A Catholic has a different conscience, hence a different judge. A Hindu has a different conscience, hence a different judge. The Jaina has a different conscience, hence a different judge. And the conscience is created by the society, the judge is in the service of the society. From their very childhood we start teaching children what is right and what is wrong. And by and by they imbibe it, they imitate it, it becomes part of their conditioning.
The judge is in the service of the society in which you have been brought up; hence there are as many judges as there are cultures, societies, religions, ideologies.
But the witness is one; there is not any difference between a Christian and a Hindu and a Buddhist. The witness is one. The witness is not given to you by the society; it is the awakening of your soul, it is awareness. What is meant by being a witness is that you don't condemn, you don't appreciate either. You don't evaluate at all -- you don't say anything, you simply see.
A thought passes inside your mind; you simply see it, mirrorlike. You don't say good, bad; you don't label it. You simply see it is coming in, it is in front of you, it is going out. You don't make any comment about what it is. A witness is a pure mirrorlike consciousness; judges are different but the witness is one. If the Christian becomes a witness he will be the same as the Hindu when he becomes a witness.
That's why Buddha and Jesus and Moses and Mohammed are not different; they are witnesses. But the Mohammedan, the Christian, the Buddhist, the Jew, they are different. They live through the ideology given by the society, and the society has its own interests. You can be given very stupid ideas and you will carry those ideas your whole life. Unless you make great efforts to awaken yourself you will remain enclosed in your ideologies; they will dominate you. This is a social strategy to dominate you. Not only have they placed the policeman outside, and the magistrate and the government; inside they have also interfered with your being, inside the society has also trespassed on you.
The judge simply shows the trespass of the society. If we are to create a better humanity we have to stop creating judges. We have to help people to be conscious. Don't give conscience to people, just give them consciousness. And their consciousness about their lives has to be decisive; then they have to act out of their own awareness, not by given commandments, not by rules given by others. That is the way of slavery. That's how we have existed up to now.
My effort here is to help you to drop your conscience; that's why all the religions are against me. It is natural. On one point they agree. In India, the Christians, the Hindus, the Jainas, the Buddhists, the Mohammedans, they are all agreeing on one point: that I am a dangerous man, that people should be prevented from approaching me, that great barriers should be created so that nobody can come under my influence, because to them it seems an evil influence.
Just the other day I saw one Italian magazine with my picture on the front cover -- I loved it -- my picture with two horns. That's how I must be appearing to the pope of the Vatican, that's how I appear to the SHANKARACHARYAS, that's how I appear to the Jaina monks. It is natural; I appear to them to be the most dangerous person. And the reason? -- because whatsoever they have created I am trying to destroy, because to me they have created only bondage for you. They have created chains for you, subtle prison cells for you. The conscience is the most subtle slavery.
Live through consciousness, not through conscience. Be so alert that you can take responsibility for your own life. Witnessing is totally different from being a judge; witnessing is simple. You come before the mirror; whether you are beautiful or ugly the mirror makes no comment. It simply mirrors you, that's all, whatsoever you are, with no comment, with no judgment. It does not say, "You are ugly -- get lost!" or, "You are beautiful -- remain here a little longer. I enjoy you, I enjoy your company." A witness becomes a mirror, he goes on watching.
And the miracle is, if you can watch your mind without becoming a judge, you will go beyond mind very soon. It is your judgments which create entanglements with the mind. One thing you like and you cling to it, another thing you dislike and you want to push it away. You become entangled, you get involved with the mind, you become identified with the mind. And you don't know what truth is and you don't know what good is and you don't know what beauty is. All that you know is borrowed, all that you know is what the society has told you.
And societies have been repeating for centuries, and go on repeating the same things. Society is not enlightened; there has not yet been an enlightened society, only enlightened individuals.
You can become enlightened by becoming more conscious, more of a witness. Be less of a judge and you will be surprised that when you become a witness and you don't judge yourself, you stop judging others too. And that makes you more human, more compassionate, more understanding. The man who judges himself continuously is bound to judge others too. Even more -- he will be cruel, he will be hard on others. If he condemns himself for something, he will condemn others even more; he will always be looking for faults. He will never be able to see the glory of your being; he will become too concerned with trifles, with trivia. He will become too concerned with your small acts.
If he finds a Buddha sipping tea, he will become more concerned about the tea than about the buddha. He will say, "Buddha, and sipping tea?" You will be surprised, there are people, for example Mahatma Gandhi -- he was against tea.... "It is a sin!" It was a sin in his ashram. If somebody was found drinking tea a great fuss was made about it. Once he himself went on a three-day fast to purify himself because one of his disciples had been drinking tea. He punished himself -- that is a very subtle and cunning way to punish somebody.
Just think: if you do something and I go on a fast for three days, that will be a great torture for you; you will not be able to sleep those three days; it will be heavy on you. You will think again and again, "Why did I do such a thing? The master is suffering!"
And he is purifying himself. Why? -- because he said, "If I was really pure then no disciple could do anything which is wrong. How can a disciple do anything wrong if the master is absolutely pure?" That was his arithmetic. So he would punish himself. Punishing himself was a kind of masochism, but it worked; it works better than punishing others -- because the people who have gathered around such a person love him; that's why they have gathered around him. Now for such a small thing... but he created a great clamor about tea and about smoking.
In his ashram nobody could smoke, nobody could drink tea, what to say about wine? If he had met Jesus he would have condemned him immediately; he would have gone on a fast for at least three months to purify himself and to help Jesus, because he used to drink wine. The best wine was always created by Christian monasteries; in their cellars they have the oldest wine, the best.
Now this must have been inconceivable to Mahatma Gandhi -- a man like Jesus drinking wine? But Buddhists have been drinking tea down the ages and there is no problem. In fact in Japan they have made it a great ceremony. They drink tea so meditatively that each Zen monastery has a special temple. Yes, it is called a temple where they go to drink tea.
You can't enter the temple with shoes on. You can't talk in the temple where you drink tea. There is a special process and the whole thing is so meditative that the guests will come silently and they will sit in a meditative posture. The host, usually a woman, will prepare tea, and the aroma of the tea, and the samovar and the sound and the music of it.... And everybody will be silently sitting and listening to the sound of the samovar, and everybody will be smelling the beautiful perfume of the tea. And they are getting ready; as the tea is getting ready they are getting ready, becoming more silent, more quiet.
Then the tea is served in beautiful, very aesthetic cups and saucers, specially made, handmade, so they can be unique. And then people will drink tea -- not as people do on railway stations: one sip and then they look back at the train, then another and then they look back at the train, somehow they have to swallow it and run to catch the train, otherwise the train may be gone -- not like that. Sitting silently for hours, sipping tea slowly. There is no hurry. It is a meditation.
Now, I would say that Zen people are really doing something more beautiful than Mahatma Gandhi. The real art is to transform the mundane into the sacred. That is the touch of a master. He touches dust and it becomes gold. Now tea is transformed into prayer. This is beauty, this is alchemy; now tea-drinking becomes a witnessing, a watchfulness.
But if you are prejudiced against something... and everybody is prejudiced; the whole world is prejudiced in one way or another. And I am here to destroy all your prejudices. All that has been implanted in you has to be taken out; you have to be made pure again, pure like a child, innocent, not knowing what is wrong and what is right, just witnessing.
Out of that witnessing a response arises -- a response which is total because your whole heart is behind it, a response which is total because it is your own response, not a repetition of somebody else's teachings; a response which you will never regret, a response which will not make you feel guilty, that "I have done something wrong," which will not make you feel egoistic, that "I have done something great." A response is a simple response, it neither makes you feel inferior nor superior. It is simply the requirement of the moment. It comes out of your witnessing and it is finished. It leaves no trace behind.
The witnessing soul is like the sky. The birds fly in the sky but they don't leave any footprints. That's what Buddha says, that the man who is awakened lives in such a way that he leaves no footprints. He is without wounds and without scars; he never looks back -- there is no point. He has lived that moment so totally that what is the need to look back again and again? He never looks ahead, he never looks back, he lives in the moment.
Judgment comes from the past, and witnessing is a present consciousness. Witnessing is now and here, and judgment is somewhere else in the past. Whenever you judge anything, try a small experiment: try to find out who has given you this idea. And if you go deeply into it, you will be surprised: you can even hear your mother saying it, or your father, or your teacher in school. You can hear their voices still there resounding in your memory, but it is not yours. And whatsoever is not yours is ugly; and whatsoever is yours is beautiful, it has grace.
Next: Chapter 8: A little taste of buddhahood, Question 3
Energy Enhancement Enlightened Texts Dhammapada The Way of the Buddha, Vol. 5