Add to Onlywire
Del.icio.us
Digg
Reddit
Technorati
OSHO Dhammapada-Buddhism-Buddha
THE DHAMMAPADA: THE WAY OF THE BUDDHA, VOL. 5
Chapter 6: Christ: the last Christian
Question 2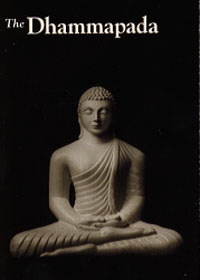 Energy Enhancement Enlightened Texts Dhammapada The Way of the Buddha, Vol. 5
The second question:
Question 2
BELOVED MASTER,
YOU TALK SO OFTEN OF WONDER AND OF LOVE. HOW IS BEING IN A STATE OF AWE AND CHILDLIKE INNOCENCE RELATED TO BEING IN A STATE OF LOVE?
Anand Nur, wonder and awe are the greatest spiritual qualities. Wonder means you function from a state of not knowing. The knowledgeable person never feels wonder; he is incapable of feeling wonder because he thinks he already knows. He knows all the stupid answers, he may know the whole ENCYCLOPAEDIA BRITANNICA; hence every question is already answered in his mind. When a question is such that there is no answer to it, that it is unanswerable; not only today, but forever; not that it is unknown, but it is unknowable -- when one encounters the unknowable, unanswerable, one experiences wonder. One is in a state of awe, as if the heart stops beating, as if you don't breathe for a moment.
The experience of wonder is such that everything stops. The whole world stops; time stops, mind stops, the ego stops. For a moment you are again a child, wondering about the butterflies and the flowers and the trees and the pebbles on the shore, and the seashells -- wondering about each and everything, you are a child again.
And when you can wonder and can feel the immense beauty of existence which can only be felt in awe, when suddenly you are possessed by existence, overwhelmed, you can dance, you can celebrate that moment, you can say "Aha!" and you don't know anything else to say, no word, just an exclamation point...!
The knowledgeable person lives with a question mark and the man of awe and wonder lives with an exclamation mark. Everything is so tremendously deep and profound that it is impossible to know it. Knowledge is impossible. When this is experienced then your whole energy takes a jump, a quantum leap, from the mind to the heart, from knowing to feeling. When there is no possibility of knowing, your energy does not move in that direction anymore.
When you have realized that there is no possibility of knowing, that the mystery is going to remain a mystery, that it cannot be demystified, your energy starts moving in a new direction -- the direction of the heart. That's why I say love is related to wonder and awe, to childlike innocence. When you are not obsessed with knowledge you become loving. Knowledgeable people are not loving, heady people are not loving; even if they love, they only think that they love. Their love also comes via their heads. And passing through the head, love loses all its beauty, it becomes ugly. The heady people are calculating; arithmetic is their way.
Love is jumping into a dangerously alive existence with no calculation. The head says, "Think before you jump," and the heart says, "Jump before you think." Their ways are diametrically opposite.
The knowledgeable person becomes less and less loving. He may talk about love, he may write treatises about love, he may be conferred Ph.D.s, D.Litt.s for his theses on love, but he knows nothing of love. He has not experienced it! It is a subject that he has been studying, it is not an affair that he is living.
You ask me, Nur, "Beloved Master, you talk so often of wonder and of love...."
Yes, I always talk about wonder and love together, because they are two sides of the same coin. And you will have to learn to start from wonder because the society has already made you knowledgeable. The school, the college, the university -- the society has created a great mechanism to make you knowledgeable. And the more you are stuffed with knowledge, the less and less your love energy flows. There are so many blocks created by knowledge, so many rocks in the path of love, and there exists no institution in the world where you are helped to be loving, where your love is nourished.
That's my idea of a real university, that's what I want to create here. Of course it will remain unrecognized by the government, it will be unrecognized by other universities. And I can understand -- if they recognize it, that will be a surprise to me. Their not recognizing it is really recognizing it -- recognizing that it is a totally different kind of institution, where people are not made knowledgeable but loving.
Humanity has lived with knowledge for centuries, and has lived in a very ugly way. D.H. Lawrence once proposed that if for one hundred years all the universities and colleges and schools were closed, humanity would be benefited immensely.
I agree with him totally. These two persons, Friedrich Nietzsche and D.H. Lawrence, are beautiful people. It was unfortunate that they were born in the West; hence they were not aware of Lao Tzu, of Chuang Tzu, of Buddha, of Bodhidharma, of Rinzai, of Basho, of Kabir, of Meera. It is unfortunate that they knew only the Jewish and the Christian tradition. And they were very much offended by the whole Jewish and Christian approach towards life. It is very superficial.
Friedrich Nietzsche used to sign himself, "Anti-Christ, Friedrich Nietzsche." First he would write "Anti-Christ." He was not really anti-Christ -- anti-Christian of course, because in one of his saner moments he said that the first and the last Christian was crucified -- he was Jesus Christ, the first and the last.
But in his name something absolutely false is existing, and the day Christ was denied by the Jews they became false. Since that ugly day they have not lived truly. How can you live beautifully if you reject your own climaxes? What Moses had started, a beautiful phenomenon, came to a climax in Jesus Christ, and the Jews rejected Jesus Christ. That very day they rejected their own flowering, their own fragrance. Since that day they have not been living rightly.
And the people who followed Jesus have created something absolutely against Jesus. If he comes back he will be nauseated, disgusted, seeing the Vatican and the pope and all that goes on in the name of Christ. My own feeling is... somebody was asking me, "Jesus promised to come back again -- will he come back?"
I told him, "If he comes back this time, you will not need to crucify him -- he will commit suicide himself! Just seeing the Christians will be enough -- enough to commit suicide. Hence my feeling is that he is not going to come. Once is enough, twice will be too much."
But these two men, Nietzsche and Lawrence, were immensely misunderstood in the West. They also provided reasons for being misunderstood; they were helpless, they were groping in the dark. Of course their direction was right; had they been in the East they would have become buddhas. They had the potential -- great potential, great insight. I agree with them on many points.
D.H. Lawrence was very much against your so-called education -- it is not education, it is mis-education. Real education can only be based on love, not on knowledge. Real education cannot be utilitarian, real education cannot be of the marketplace. Not that real education will not give you knowledge; first, real education will prepare your heart, your love, and then whatever knowledge is needed to pass through life will be given to you, but that will be secondary. And it will never be overpowering; it will not be more valuable than love.
And whenever there is a possibility of any conflict between love and knowledge, real education will help you to be ready to drop your knowledge and move with your love; it will give you courage, it will give you adventure. It will give you space to live, accepting all risks, insecurities; it will help you to be ready to sacrifice yourself if love demands it. It will put love not only above knowledge but even above life, because life is meaningless without love. Love without life is still meaningful; even if your body dies it makes no difference to your love energy. It continues, it is eternal, it is not a time phenomenon.
To have a loving heart, you need a little less calculating head. To be capable of loving you need to be capable of wondering. That's why, Nur, I always say that awe and childlike innocence are deeply related with the energy called love. In fact they are different names for the same thing.
Next: Chapter 6: Christ: the last Christian, Question 3
Energy Enhancement Enlightened Texts Dhammapada The Way of the Buddha, Vol. 5