Add to Onlywire
OSHO Dhammapada-Buddhism-Buddha
THE DHAMMAPADA: THE WAY OF THE BUDDHA, VOL. 3
Chapter 6: There is no evolution
Question 6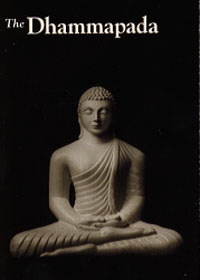 Energy Enhancement Enlightened Texts Dhammapada The Way of the Buddha, Vol. 3
The last question:
Question 6
BELOVED MASTER,
I WANT TO BECOME A SANNYASIN, BUT GRADUALLY. IS IT OKAY WITH YOU? OR IS A SUDDEN JUMP A NECESSITY?
Girish Chandra, you remind me of a story:
During World War I, RAF Captain Bainsby shot down the German ace Baron von Ribstein over English territory. The next day Bainsby visited the baron in the hospital.
"Old chap," said the Britisher, "is there anything I can do for you?"
"Yes," replied Von Ribstein. "They are amputating my right arm. Would you drop it over Germany?" Captain Bainsby did as he was requested and a week later returned for a visit.
"My friend," said the baron, "they are taking off my right leg. Would you drop it over the fatherland?"
Bainsby fulfilled the request and went back to see his air nemesis once again.
"Captain," said Von Ribstein, "they are going to remove my left leg. Once more, can I get you to drop it behind the German lines?"
"Of course, old bean," replied Bainsby. "But I say, you are not trying to escape, are you?"
Enough for today.
Next: Chapter 7: He is the charioteer
Energy Enhancement Enlightened Texts Dhammapada The Way of the Buddha, Vol. 3