Add to Onlywire
OSHO Dhammapada-Buddhism-Buddha
THE DHAMMAPADA: THE WAY OF THE BUDDHA, VOL. 3
Chapter 6: There is no evolution
Question 4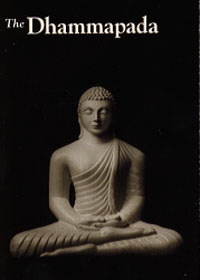 Energy Enhancement Enlightened Texts Dhammapada The Way of the Buddha, Vol. 3
The fourth question:
Question 4
BELOVED MASTER,
WHAT DO YOU HAVE TO SAY ABOUT THE NEW INDIAN GOVERNMENT OF PRIME MINISTER, CHOWDHRY CHARAN SINGH?
Narendra, I have nothing to say about such rubbish things, but because you have asked, just to be polite to you and to your question, just to pay my respects for your question, I will tell you three stories.
First:
A man took a cab to the palace of the prime minister where he asked the driver to wait for him.
The driver refused saying he did not have time. "But you will wait for me," said the passenger. "I am the new prime minister."
"In that case," replied the driver, "I will wait -- you won't be in there long!"
And the second:
Work schedule of the Indian cabinet:
Monday: Conference with leading personalities.
Tuesday: Formation of new cabinet.
Wednesday:First meeting of the new cabinet.
Thursday: First announcements of new cabinet.
Friday: Withdrawal of announcements.
Saturday: Resignation of new cabinet.
Sunday: Holiday.
Monday: See above.
And the third:
It is an historical fact that Diogenes went all around the known world, lamp in hand, trying to find an honest man.
When he got to New Delhi, they stole his lamp.
Next: Chapter 6: There is no evolution, Question 5
Energy Enhancement Enlightened Texts Dhammapada The Way of the Buddha, Vol. 3