Add to Onlywire
OSHO Dhammapada-Buddhism-Buddha
THE DHAMMAPADA: THE WAY OF THE BUDDHA, VOL. 3
Chapter 4: I am a drunkard
Question 1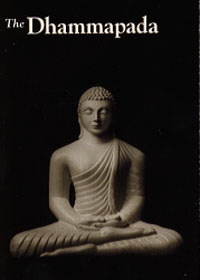 Energy Enhancement Enlightened Texts Dhammapada The Way of the Buddha, Vol. 3
The first question:
Question 1
BELOVED MASTER,
IF THE JEALOUSIES, THE POSSESSIVENESS, THE ATTACHMENT, THE NEEDS AND EXPECTATIONS AND DESIRES AND ILLUSIONS DROP, WILL ANYTHING BE LEFT OF MY LOVE? HAS ALL MY POETRY AND PASSION BEEN A LIE? HAVE MY LOVE PAINS HAD MORE TO DO WITH PAIN THAN WITH LOVE? WILL I EVER LEARN TO LOVE? OR IS IT NOT A LEARNING BUT A GIFT, AN OUTGROWTH OF SOMETHING ELSE? A GRACE DESCENDING?
Satya, love cannot be learned, it cannot be cultivated. The cultivated love will not be love at all. It will not be a real rose, it will be a plastic flower. When you learn something, it means something comes from the outside; it is not an inner growth. And love has to be your inner growth if it is to be authentic and real.
Love is not a learning but a growth. All that is needed on your part is not how to learn the ways of love but how to unlearn the ways of unlove. The hindrances have to be removed, the obstacles have to be destroyed -- then love is your natural, spontaneous being. Once the obstacles are removed, the rocks thrown away, the flow starts. It is already there -- hidden behind many rocks, but the spring IS already there. It is your very being.
It is a gift, but not something that is going to happen in the future: it is a gift that has already happened with your birth. To be is to be love. To be able to breathe is enough to be able to love. Love is like breathing. What breathing is to the physical body, love is to the spiritual being. Without breathing the body dies; without love the soul dies.
So the first thing to be remembered: it is not something that you can learn. And if you learn you will miss the whole point; you will learn something else in the name of love. It will be pseudo, false. And the false coin can appear as the real coin; and if you don't know the real, the false can go on deceiving you. Only by knowing the real, will you be able to see the distinction between the false and the real.
And these are the obstacles: jealousies, possessiveness, attachment, expectations, desires.... And Satya, your fear is right that, "If all these disappear, will anything be left of my love?"
Nothing will be left of your love. Love will be left... but love has nothing to do with "I" or "you." In fact, when all possessiveness, all jealousies, all expectations disappear, love does not disappear -- you disappear, the ego disappears. These are the shadows of the ego.
It is not love that is jealous. Watch, look, observe again. When you feel jealous, it is not LOVE that feels jealous; love has never known anything of jealousy. Just as the sun has never known anything of darkness, love has never known anything of jealousy.
It is the ego that feels hurt, it is the ego that feels competitive, in a constant struggle. It is the ego which is ambitious and wants to be higher than others, wants to be somebody special. It is the ego which starts feeling jealous, possessive -- because the ego can exist only with possessions. The more you possess, the more the ego is strengthened; without possessions the ego cannot exist. It leans on possessions, it depends on possessions. So if you have more money, more power, more prestige, a beautiful woman, a beautiful man, beautiful children, the ego feels immensely nourished. When possessions disappear, when you don't possess anything at all, you will not find the ego inside. There will be nobody who can say "I."
And if you think THIS is your love, then certainly your love will also disappear. Your love is not really love. It is jealousy, possessiveness, hatred, anger, violence; it is a thousand and one things -- except love. It masquerades as love. Because all these things are so ugly, they cannot exist without a mask.
An ancient parable:
The world was created, and God was sending every day new things to the world. One day he sends Beauty and Ugliness to the world. It is a long journey from paradise to the earth. The moment they arrive it is early morning, the sun is just rising. They land near a lake and both decide to have a bath because their whole bodies, their clothes, are so full of dust. Not knowing the ways of the world -- they are so new -- they take their clothes off; utterly naked, they jump into the cool water of the lake. The sun is rising, people start coming.
Ugliness plays a trick: when Beauty goes swimming far away into the lake, Ugliness comes on the bank, puts on the garments of Beauty, and escapes. By the time Beauty becomes aware that "People are arriving and I am naked," she looks around... her clothes are gone. Ugliness is gone and she is standing naked in the sun, and the crowd is coming closer. Finding no other way, she puts on the clothes of Ugliness and goes in search of Ugliness so that the clothes can be changed.
The story says she is still trying to find... but Ugliness is cunning and goes on escaping. Ugliness is still in the clothes of Beauty, masked as Beauty, and Beauty is moving in the clothes of Ugliness.
It is a tremendously beautiful parable.
All these things are so ugly that you cannot tolerate to be with them even for a single moment if you see their reality. So they don't allow you to see the reality. Jealousy pretends to be love, possessiveness creates a mask of love... and then you are at ease.
You are not befooling anybody else, Satya, but yourself.
Mulla Nasruddin was passing by the side of a cemetery. He saw a grave; on the grave there was a stone and on the stone was written: "I am not dead -- I am only fast asleep."
Mulla had a belly laugh. He said, "You are befooling nobody but yourself."
Satya, these things are not love. So what you know as love, what you have known up to now as love, will disappear. It has nothing of poetry in it. Yes, passion is there, but passion is a feverish state, passion is an unconscious state. Passion is not poetry. The poetry is known only by the buddhas -- the poetry of life, the poetry of existence.
Excitement, fever, are not ecstasies. They look alike, that is the problem. In life many things look alike and the distinctions are very delicate and fine and subtle. Excitement can look like ecstasy -- it is not, because ecstasy is basically cool. Passion is hot; love is cool, not cold but cool. Hatred is cold; passion, lust, is hot. Love is exactly in the middle. It is cool -- neither cold nor hot. It is a state of tremendous tranquility, calmness, serenity, silence. And out of that silence is poetry, out of that silence is song, out of that silence arises a dance of your being.
What you call poetry and passion are nothing but lies -- with beautiful facades. Out of your hundred poets, ninety-nine are not really poets but only in a state of turmoil, emotion, passion, heat, lust, sexuality, sensuality. Only one out of your hundred poets is a real poet.
And the real poet may never compose any poetry, because his whole being is poetry. The way he walks, the way he sits, the way he eats, the way he sleeps -- it is all poetry. He exists as poetry. He may create poetry, he may not create poetry, that is irrelevant.
But what you call poetry is nothing but the expression of your fever, of your heated state of consciousness. It is a state of insanity. Passion is insane, blind, unconscious, and it is a lie. It is a lie because it gives you the feeling as if it is love.
Love is possible only when meditation has happened. If you don't know how to be centered in your being, if you don't know how to rest and relax in your being, if you don't know how to be utterly alone and blissful, you will never know what love is.
Love appears as relationship but begins in deep solitude. Love expresses as relating, but the source of love is not in relating: the source of love is in meditating. When you are absolutely happy in your aloneness, when you don't need the other at all, when the other is not a need, then you are capable of love. If the other is your need you can only exploit, manipulate, dominate, but you cannot love.
Because you depend on the other, possessiveness arises -- out of fear. "Who knows? -- the other is with me today; tomorrow he may not be with me. Who knows about the next moment?" Your woman may have left you, your children may become grown up and will be gone, your husband can desert you. Who knows about the next moment? Out of that fear of the future you become very possessive. You create a bondage around the person you think you love.
But love cannot create a prison -- and if love creates a prison, then nothing is left for hatred to do. Love brings freedom, love gives freedom. It is nonpossessiveness. But that is possible only if you have known a totally different quality of love: not of need but of sharing.
Love is sharing of overflowing joy. You are too full of joy; you cannot contain it, you have to share it. Then there is poetry and then there is something tremendously beautiful which is not of this world, which is something that comes from the beyond. This love cannot be learned, but obstacles can be removed.
Many times I say learn the art of love, but what I really mean is: learn the art of removing all that hinders love. It is a negative process. It is like digging a well: you go on removing many layers of earth, stones, rocks, and then suddenly there is water. The water was always there; it was an undercurrent. Now you have removed all the barriers, the water is available. So is love: love is the undercurrent of your being. It is already flowing, but there are many rocks, many layers of earth to be removed.
That's what I mean when I say: learn the art of love. It is really not learning love but UNlearning the ways of unlove.
The moment you are centered in your being, rooted in your being, you become full of grace, as if God has penetrated you. You are empty and God starts descending in you. He can descend only when you are not: your absence becomes his presence.
God is not a person but a presence. And two swords cannot exist in one sheath: either you can exist, or God. You have to disappear, evaporate. Your absence is what sannyas is all about.
The process of sannyas is the process of becoming absent more and more, so that one day there is only empty space left inside and nothing else. In that emptiness, whenever it is total, instantly God is felt. God is felt as a presence -- and God is another name for love. And to know God is to know poetry, to know God is to know celebration, to know God is to know bliss -- SAT-CHIT-ANAND.
That's how the mystics in the East have defined God: SAT means truth, CHIT means consciousness, ANAND means bliss. If you are utterly empty, you will come to know these three things. For the first time you will have some taste of truth, some experience of consciousness, some flavor of bliss.
But, Satya, right now, although it will hurt you because it will be very destructive... what I am saying is going to shock you. You have believed in your poetry, in your passion, you have believed in your illusions and dreams and you have felt great because of all this. And I am saying: all this is simply nonsense. Although the majority of humanity lives in such illusions, all these are mirages. If you really want to encounter life you will have to be ready for many shocks, you will have to be ready to be shattered into pieces.
The function of the master is to destroy you, because only when you are destroyed the context is created in which God can be felt. Your death is the beginning of a divine existence.
Die! Die to the ego, die to your past, and you will be resurrected. That resurrection will make you go beyond death, beyond time, beyond misery, beyond the world -- what Buddha calls "beyond this shore."
Next: Chapter 4: I am a drunkard, Question 2
Energy Enhancement Enlightened Texts Dhammapada The Way of the Buddha, Vol. 3