Add to Onlywire
OSHO Dhammapada-Buddhism-Buddha
THE DHAMMAPADA: THE WAY OF THE BUDDHA, VOL. 3
Chapter 2: A watcher on the hills
Question 4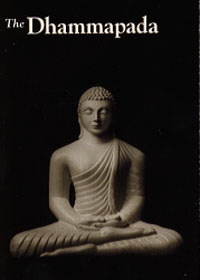 Energy Enhancement Enlightened Texts Dhammapada The Way of the Buddha, Vol. 3
The last question:
Question 4
BELOVED MASTER,
WHY ARE ALL THE SO-CALLED INDIAN GURUS RUSHING TO AMERICA?
Nirmal, in the very ancient scriptures there is a story. Meditate over it.
This is the story: that when destiny was being planned, the archetypal representatives of various peoples and schools were offered their choice of gifts.
The Japanese asked to be given the Zen koan so that people would always be attached to the power of perplexity. The Hindu guru asked for the mantram and the assertion that everything was derived from his philosophy.
Then an American-to-be was asked for his choice. Since he was to be one of the last peoples to emerge, most of the more attractive things had been handed out. But he was not long in asking: "Give me the dollar -- then they all will come to me, sooner or later!"
Enough for today.
Energy Enhancement Enlightened Texts Dhammapada The Way of the Buddha, Vol. 3