Add to Onlywire
OSHO Dhammapada-Buddhism-Buddha
THE DHAMMAPADA: THE WAY OF THE BUDDHA, VOL. 3
Chapter 2: A watcher on the hills
Question 2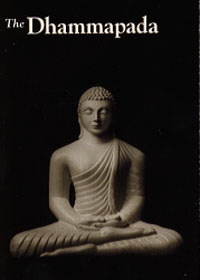 Energy Enhancement Enlightened Texts Dhammapada The Way of the Buddha, Vol. 3
The second question:
Question 2
BELOVED MASTER,
STRONGER AND STRONGER THE FEELING ARISES IN ME THAT THERE IS AN ABSOLUTE CONNECTION BETWEEN EGO AND NO, AND BETWEEN LOVE AND YES, AND THAT LOVE CANNOT SAY NO; ONLY PSEUDO LOVE WHICH IS FROM THE EGO CAN SAY NO; AND THAT EGO CANNOT SAY YES -- EGO CAN ONLY SAY A PSEUDO YES WHICH IS HYPOCRISY. YET MY MIND DOUBTS, OBJECTS TO THE SIMPLICITY OF THIS UNDERSTANDING.
Veet Chitten, the first thing to be understood is that truth is always simple. It has no complexity in it. That's why the knowledgeable person goes on missing it.
Jesus says: Unless you are like small children you will not enter into my kingdom of God.
Truth must be very simple. If only children can understand it, then it can't be complex. Truth simply is. That "isness" may create a great wonder in your heart, it may mystify you -- but it mystifies you because of its simplicity, because of its obviousness. It may create great awe in you but that awe is not of complexity.
If truth was complex then philosophers would have discovered it long before, because they are experts in complexity. They have not been able to discover it yet. And they will never be able to discover it. Their very search is in a wrong direction. They have assumed that truth is complex from the very beginning -- they never doubt the basic assumption -- and they are rushing behind their own complex minds. And the more they go into the mind and think and argue, the more complex the whole thing appears to be.
Science cannot find truth because science also wants things to be complex. Why do science and philosophy want things to be complex? Science is only an offshoot of philosophy. Even today in the university of Oxford, the department of physics is called the "Department of Natural Philosophy." Science is an offshoot of philosophy; that's why we still go on giving Ph.D.s to scientists -- Ph.D. in chemistry, Ph.D. in physics, Ph.D. in mathematics -- but Ph.D. means doctor of philosophy.
In the ancient days there was only philosophy, then slowly slowly a part of philosophy became more and more experimental, and that part became science.
Science can function only if something is complex. Why? -- because the complex can be divided, analyzed, dissected. The greatest difficulty with the simple is it cannot be dissected, it has no parts to dissect. If you ask a complex question the scientist can answer it; but if you ask a simple question, a very simple question, then the trouble arises.
If you ask, "How many stars are there?" the scientist can answer. But if you ask, "Why does arithmetic have only basically ten numbers, from the first to the tenth, then again the same thing is repeated: eleven, twelve, thirteen...? The basic digits are ten. Why? Why ten? Why not seven? Why not five? Why not three?" Then the scientist is at a loss. He will shrug his shoulders. He cannot answer it -- because the answer is so simple that to say it looks absurd.
Arithmetic has ten digits because you have ten fingers! And primitive people used to count on the fingers, so ten digits became the fundamental thing. It has nothing scientific about it -- just a coincidence. If you had eight fingers, or twelve fingers, the whole mathematics would have been different. It is not a necessity!
A great mathematician, Leibnitz, used only three digits: one, two, three... then four never comes. Then comes ten, eleven, twelve, thirteen... then fourteen never comes: twenty. And it worked well, perfectly well. Albert Einstein even reduced it to two. He said, "Ten is superfluous -- only two are necessary: one, two... that will do! You can count all the stars!"
The number ten is accidental, but so are our many assumptions only accidental. They don't depend on any fundamental law. And if you ask a very simple question.... For example, G.E. Moore has asked, "What is yellow?" Now, no scientist can answer it, no philosopher can answer it. You can say at the most, "Yellow is yellow" -- but that is a tautology. You are not saying anything new in it! If yellow is yellow, what kind of answer is this? We know yellow is yellow -- but what IS yellow? You can point to the yellow. You can take the person and you can show him these yellow flowers, but he will say, "That I know! They are yellow flowers. My question is: what IS yellow?"
G.E. Moore, a great philosopher and logician of this age, concedes that it cannot be answered. Why? -- because it is so simple! A simple question cannot be answered. The simpler it is, the more impossible it is to answer it.
Hence, Chitten, the first thing to be remembered is: truth is simple. That's why nobody has yet been able to say anything about it, and all that has been said about it is superficial.
Lao Tzu insisted his whole life that he would not write anything about truth. When finally he was forced to write -- he was really forced to write... that is the only great scripture which has been written at the point of a bayonet!
Lao Tzu was leaving China in his very old age... and you can think of his old age, because when he was born the story is he was eighty-two -- when he was born! So you can imagine how much older he must have been when he died. He was already eighty-two when he was born! A beautiful story, which simply says that he was so mature when he was born that he was a child but never childish. And remember the distance and difference between a child and the one who is childish.
When Jesus says, "Those who are like children..." he is not talking about childish people; he is talking about innocent people. Lao Tzu must have been so innocent that the people who wrote about him could not write that he was only nine months old. His innocence was so deep and so profound that it cannot be attained in only nine months; hence they thought he was at least eighty-two years old. He was born with white hair. You can look at Paritosh: he must have been born like Paritosh -- pure white hair!
So when he was old -- nobody knows how old, people must have lost track of his age -- when he felt, "Now it is time to leave the body," he started moving towards the Himalayas, because there is no other place more beautiful to die.
Death should be a celebration! Death should be in nature, under the trees and the stars and the sun and the moon. The whole life he had lived with people; now he wanted to go back to nature, and before he entered into the ultimate he wanted to die amidst trees and mountains and virgin peaks.
But the king of the country ordered all the guards on all the boundaries, "Don't allow Lao Tzu to escape. Wherever he is caught, force him to write down his experiences, because he has something invaluable and we cannot allow this man to escape taking it with him."
He was caught at one of the posts and the policeman insisted, "You have to write it down; otherwise I will not allow you to leave the country."
So sitting in the policeman's hut, and the policeman with his bayonet, Lao Tzu wrote TAO TEH CHING.
The first sentence is: "Truth cannot be said, and that which can be said is not truth anymore."
No great scripture begins with such a beautiful sentence. He is saying, "If you have understood this sentence, please don't read on." He deceived the policeman. How can a policeman understand what he is writing? But he deceived. The first statement simply states that there is no need to read any more: if you have understood this you have understood all.
"The tao that can be said is no longer tao." The moment you say it you falsify it. Truth is so simple it cannot be uttered, words are complex, languages are complex. Truth is so simple it can be indicated. Hence Buddha says, "Buddhas can only show you the way," and Zen masters say, "Don't cling to our words -- our words are nothing but fingers pointing to the moon." And remember, the fingers are not the moon! The moon has nothing to do with fingers, but you can only indicate.
Truth is so simple, that's why the whole problem arises.
Chitten, you say, "Yet my mind doubts, objects to the simplicity of this understanding."
Yes, this happens: when you start understanding simple truths -- and ALL truths are simple -- the mind doubts. The mind says, "Things cannot be so simple." The mind is really a very strange phenomenon.
You have a proverb -- almost all the languages of the world have such proverbs -- which says: It is too good to be true. Too GOOD to be true? As if truth and goodness are enemies! You can't believe in the good, you can't believe in the true. You should change the proverb: Too good to be untrue.
In the same way the mind says, "Too simple to be true."
Change it: "If it is not simple, it CANNOT be true."
Truth is simple; hence innocence is needed, not knowledge. Hence a pure heart is needed, not a mind full of information. Hence love is needed, not logic. Truth IS simple.
The second thing to understand: as a general statement your understanding is very close to the truth.
You say, "Stronger and stronger the feeling arises in me that there is an absolute connection between ego and no."
Never use the word 'absolute', avoid it as much as possible -- because it is the word 'absolute' that creates fanatics. Nobody has the absolute truth. Truth is so vast! All truths are bound to be relative. It is the word 'absolute' that has dragged the whole of humanity into misery. The Mohammedan thinks he has the absolute truth in the Koran; he becomes blind. The Christian thinks the absolute truth is in the Bible. The Hindu thinks the absolute truth is in the Gita, and so on, so forth. And how can there be so many absolute truths? Hence the conflict, quarrel, war, religious crusades, jihad: "Kill others who are claiming that their truth is absolute -- OUR truth is absolute!" Down the ages, more murders, more rapes, more lootings, have been done in the name of religion than in the name of anything else. And the reason? The reason is in the word 'absolute'.
Always remember: whatsoever we know and whatsoever we can ever know is bound to remain relative. To remember it will give you compassion. To remember it will make you liberal. To remember it will make you more humane. To remember it will help you to understand other viewpoints.
Truth is vast -- simple but vast, as vast as the sky. The whole universe contains it, and the universe is unlimited, infinite. How can you conceive of the whole truth? How can you have the absolute truth in your hands? But that is how the ego functions.
The ego is very tricky. The moment you start feeling something true, the ego immediately jumps in and says, "Yes, this is the absolute truth." It has closed your mind; now no more truth will be available. And the moment you assert, "This is absolute," you have falsified it.
A man of truth is always relative.
If you had asked Mahavira, "Is there a God?" he would have said, "Yes -- but that is my first statement. The second, no; that is my second statement. And the third, yes and no both; that is my third statement." And he would make seven statements, and each statement would start with 'perhaps': perhaps yes, perhaps no, perhaps both, perhaps both not, and so on, so forth. Sevenfold logic!
What Mahavira did in the world of religion, Albert Einstein did in the world of physics: the theory of relativity. These two names are very important, their contribution is great.
Jainism could not spread for a single reason: because you cannot create a religion on the base of 'perhaps'. People want absolute truths, people want to be fanatics, people want to be believers. They want to depend on somebody, they want somebody authoritative. Now, the moment you say perhaps, they become disinterested in you. Their mind says, "This man does not know; otherwise why should he say 'perhaps'? If he knows, he knows; if he does not know, he does not know. What place is there for 'perhaps'?"
But Mahavira will not say yes or no, because if you say yes it becomes absolute, if you say no it becomes absolute. The 'perhaps' is always there. Why? -- not because he does not know but BECAUSE HE KNOWS, hence the 'perhaps'.
Chitten, never use the word 'absolute' -- avoid it. It has been a calamity in the past; in the future we have to avoid it. Use 'perhaps' more.
Your statement would have been closer to the truth if you had said, "Perhaps there is a connection between ego and no." Of course it would not have sounded so strong; 'perhaps' makes it very diluted. With 'absolute' it is more allopathic; with 'perhaps' it becomes homeopathic, very dilute. With 'perhaps' it can appeal only to people who understand. With 'absolute' it is very appealing to fools, stupids, mediocres, the insane, pathological... it is very appealing!
Doctor Harisingh Gaur, one of the great legal experts of the world, used to say to his students that, "If you have the law in your favor, speak very silently, slowly, be mild, polite -- because the law is in your favor, don't be worried. But if the law is not in your favor, then beat the table, speak loudly, with a strong voice. Use words which create an atmosphere of certainty, absoluteness, because the law is not in your favor. You have to create an atmosphere as if the law is in your favor."
Whenever a man of truth speaks, he speaks in a humble way, he speaks in a simple way.
Avoid the word 'absolute'; it has been in the service of lies, it has never served truth. It has been murderous with truth, poisonous as far as truth is concerned. Better learn to use the word 'perhaps'.
Yes, with a 'perhaps' there is a connection between ego and no. The ego feeds on no, it is its nourishment. The ego avoids saying yes as far as it can avoid. If it has to say yes, it says it very reluctantly, because when you say no you assert your power; no means you are somebody. When you say yes you are no longer powerful, you have surrendered -- yes means surrender. Hence we go on saying no even when it is not needed at all.
A child is asking his mother, "Can I go outside and play on the lawn?" and she says "No!" Now, there is no need, not at all! It is sunny, it is green outside, and flowers and butterflies... and what is wrong for the child in going outside and playing in the sun? Why should he remain in the closed room? But the mother says no -- not that knowingly she is saying no; it is unconscious. No comes easy. No seems to be very natural, habitual, automatic. And the children become very, very alert about it -- children are very perceptive, they watch everything. He will start creating a nuisance, he will go into a tantrum. He may start crying or he may start throwing things or he may start shouting or he may do something which annoys the mother. And sooner or later the mother is bound to say, "Go out and play!" And that's what he had asked in the first place!
And this is so with everybody: the first thing that comes to your tongue is no. It comes so immediately that there has not been time enough to ponder over it. Yes you say only when you are forced to say it. It comes very hard, it is so difficult -- as if something is being snatched from you. In a natural state, things will be just the opposite: yes will come easy and no will be difficult.
A man who goes deep in meditation will find the change happening: yes will become easier and easier and easier, and one day yes will be a simple response, spontaneous. And no will become more and more difficult, harder to say, and even if one has to say no, he will say it in such a way that it sounds like yes. He will formulate it in such a way that it doesn't hurt the other's ego -- because it is by hurting the other's ego that your ego feels good.
The ego IS violent. The more you hurt others' egos, the better you feel -- you are higher, you are superior. With yes, all superiority disappears. With yes, you simply dissolve.
So it has a truth in it, a very simple truth in it: there IS a connection between ego and no, and between love and yes. But remember the 'perhaps'; if you make it absolute you may go wrong. With 'absolute' everything goes wrong... because sometimes love knows how to say no. It is not an absolute thing that love will always say yes -- no. Love can say no, too. But the no that comes out of love is totally different from the no that comes out of ego. Their qualities are different, they exist on different planes.
When love says no, it is not to hurt you, it is to help you. When love says no it is full of love, it has a poetry around it, not violence. It is suffused with love. And a man who always says yes and has become incapable of saying no -- even when it is needed, his yes is mechanical -- his yes has lost all meaning. It is like a gramophone record. He simply says yes as a matter of course. He need not even listen to what you are saying, his yes is inevitable.
A man had come to see Sigmund Freud. Those were the days when Sigmund Freud was too much obsessed with the idea of sex; everything was to be reduced to sex. Just as Christianity for two thousand years had been repressing sex and was obsessed with sex, so was Sigmund Freud. He was almost a saint! If obsession with sex makes a person a saint, Sigmund Freud is a saint.
All the Christian saints have been obsessed with sex; they have created a very repressive society, ugly, sick, nauseating. Sigmund Freud is a revenge, a revenge of the unconscious; he becomes the mouthpiece of the unconscious. Now he was doing the same thing from the opposite end: everything had to be reduced to sex.
A camel passed. Freud and the man who had come to see him both looked outside the window. Sigmund Freud asked the man -- as he was always asking people -- "What are you reminded of, seeing the camel?"
And the man said, "Sex." Freud was of course very happy. Whenever your theory is supported, a new evidence that even a camel reminds a person of sex....
Then to be more clear and on more certain ground he asked, "Do you see these books on the rack? What do they remind you of?"
And the man said, "Sex."
Now even Freud was a little puzzled, and he asked, "What do I remind you of?"
And the man said, "Sex."
And Freud said, "How is it possible? The camel reminds you of sex, the books remind you of sex, I remind you of sex...."
The man said, "EVERYTHING reminds me of sex!" Everything can remind you of sex if it is too much repressed, and everything starts taking a sexual color. Sigmund Freud was of course very happy seeing this man. He noted down the whole story. He used to tell this story again and again to his students.
Once it happened, when he was telling it to a new class of students, one of the students who had also been in his class before said, "But sir, you have told this story last year too."
Sigmund Freud waited for a moment and then said, "Then you need not laugh, but let others laugh. If you have laughed last year, that's okay, no need to laugh anymore. But I have to tell this story because it has a point."
There are people, millions of people, who are in this situation. There are people who are reminded of food by each and everything; they have been repressing food. And anything, if you repress too much, creates pathology.
For example: if this idea settles in your mind that love always says yes and ego always says no, then ego means no, love means yes. They have become equivalent, they have become synonymous. Now there is a danger: you will start repressing all no's just to be loving. And so many no's repressed in your unconscious will not allow you to be really loving. Love will remain on the surface, it will be a facade, a pseudo face; it will not be your original face.
So please, Chitten, avoid the word 'absolute'; it can create difficulties for you. Yes, there is a connection, but the connection is not absolute. There are moments when love can say no, and ONLY love can say no, and there are moments when the ego can say yes.
The ego is not innocent, it is very cunning. It can use yes too, when needed. It can use yes as a stepping-stone, it can use yes as a lubricating agent. You cannot go on saying no to each and everything; otherwise life will become impossible for you. You have sometimes to say yes -- you may not like to say it, but you HAVE to say yes. But you will say it in such a way that the ultimate result is no. You will say it only as a polite gesture, but you will not mean it; you may mean just the opposite.
I have heard:
There was once a Sufi who found himself in a large mass of people milling about outside the palace of the king of his country. The king had ordered that all the famous people of his realm were to be assembled and odes recited in their honor. The court poets had been working for months to get their verses ready, and this was the day of the great gathering of honor.
The royal guards separated the guests from the onlookers but the Sufi began to say, "I don't want to be praised, I don't want to be honored, I don't want an ode in homage to me to be recited...."
This, however, was to no avail, for the guards hustled him into the audience-chamber. He was struggling so hard -- others only resisted from locally conventional modesty -- that the king ordered him to be seated next to the throne. Then the king ordered the king of poets to recite the ode in honor of this most modest man. The poem was nowhere to be found. They asked the sage his name, but nobody could remember who he was, if anyone. Finally the king asked him to say something. He said, "I do not want to be praised!"
"Why not?" demanded the king. "If you don't want to be praised you should not have come to the reception!"
"But I did not come -- your guards picked me up in the street. I was not invited even. All I was doing was saying that I did not want to be praised!"
But why should you say that? He was shouting outside the palace, "I do not want to be praised! I do not want to be praised!" And he was making such a nuisance. Why? The ways of the ego are very cunning. It can play the role of being humble. It can shout from the housetops that, "I don't want to be praised!" It can even decline Nobel Prizes.
That's what George Bernard Shaw did. He refused to accept the Nobel Prize on the grounds that, "Now it is below me. It is for young people -- they will be happy. I have gone beyond all this praise, it is childish for me!" But it is an insult to the Swedish Academy and the king. So he was pressed from all over the world, from kings and queens and prime ministers and presidents. Those who had never written to him, they all wrote letters to him, "Please accept it -- it is insulting to the king and to the country."
For two or three days he created much noise, and then he accepted -- on the grounds that because so many presidents and prime ministers and kings and queens were asking him, just to make them happy, he would accept it. Again he created a great news, front page news. He accepted the Nobel Prize and then immediately donated it to the Fabian Society. Later on it was found that he was the president of the society and he was the only member! But he kept the world for seven or eight days continuously in his grip, and when he was asked he said, "What is the point -- just getting a small corner in the newspapers that a Nobel Prize has been awarded to George Bernard Shaw? I used the opportunity as much as possible; I exploited the opportunity as much as possible."
It was not humbleness, it was the way of the ego. And he knew -- he was clever at it, at the game.
Remember: the ego can sometimes say no, sometimes yes, whichever suits. It can use no too -- it is so cunning. And love also can say sometimes yes and sometimes no, because if the yes is going to hurt the other.... If the child is asking to go outside and play in the sun it is one thing, but if the child is asking to play with some electric gadget which can be dangerous or the child wants to drink poison, then you have to say no -- and love will be ready to say no.
Love can say no out of love. Ego can say yes out of its own projections. There is no necessary connection, so don't make it absolute, that's all. Perhaps there is a certain connection -- and there is -- but that 'perhaps' has never to be forgotten.
Mahavira used to look very strange to people, because he would not start any sentence without 'perhaps'. It looks a little odd. I am not saying that you have to start using 'perhaps' before every sentence. I am not saying that when you fall in love with a girl you have to say, "Perhaps I am in love with you, perhaps not... who knows? Nothing is absolute, everything is relative." I am not telling you to become an exhibition of stupidity. But let that 'perhaps' become part of your being, let it be an undercurrent.
In fact it is so. When you are in love it is only perhaps, there is no need to say it, but it IS only perhaps. You are not even certain about your own self, how can you be certain about your love? You have not even loved yourself, how can you love somebody else? You don't know what love is -- because love is known only at the highest peaks of consciousness.
What you call love is lust, it is not love. It is using the other as a means, and to use the other as a means is the most immoral act in the world; it is exploitation. But the other will not allow you to exploit if you can't create the atmosphere in which the other falls a prey and becomes a victim easily. So you have to talk about love, and you have to talk about love which will remain forever. And you don't know even about tomorrow, you don't know even about the next moment!
A lover was saying to his beloved, "I am ready to die for you! Just say! I love you so much that just a hint from your side and I can commit suicide, I can sacrifice my life. I am going to get you -- no power in the world can prevent me! Even if fire showers from the skies I am going to find you!" And so on, so forth.
And when he was departing the girl asked, "Will you be coming tomorrow?"
He said, "If it doesn't rain."
It is all perhaps! One should be aware of it -- it helps to bring sanity to you, it helps you to be more healthy and whole.
But there is a simple truth in it: that yes somehow is part of love and no part of ego, but not necessarily connected. Sometimes no can be found with yes, with love; yes can be found with no, with ego.
Your approach to life should be that of yes, that of love; and if no is needed at all, it has to serve yes, it has to serve your love. Let the no be the servant and yes be the master -- that's enough! I am not saying destroy no completely. If you destroy your no completely, your yes will become impotent. Let yes be the master and no the servant. No as a servant is beautiful; as a master it is ugly.
And that's what has happened: no has become the master and yes has been reduced to the state of a slave. Free your yes from that slavery and dethrone your no from its mastery, and you will find a right synthesis of your being, of the negative and the positive. You will find a right harmony between the dark side and the light side, between day and night, between summer and winter, between life and death.
Next: Chapter 2: A watcher on the hills, Question 3
Energy Enhancement Enlightened Texts Dhammapada The Way of the Buddha, Vol. 3