Add to Onlywire
OSHO Dhammapada-Buddhism-Buddha
THE DHAMMAPADA: THE WAY OF THE BUDDHA, VOL. 2
Chapter 4: Spread the rumor!
Question 2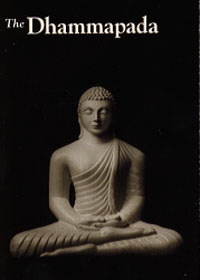 Energy Enhancement Enlightened Texts Dhammapada The Way of the Buddha, Vol. 2
The second question:
Question 2
BELOVED MASTER,
I DON'T BELIEVE A WORD ABOUT THIS MYSTERY. NOTHING LIKE THAT EXISTS! MY GUESS IS THAT YOU ARE ADVERTISING YOUR NEW COMMUNE BECAUSE THE PRESS OFFICE IS TOO LAZY, AND NOT AS CLEVER AS YOU CAN BE.
Sarjano, it is not a question of believing or not believing -- it is so. The question of belief arises only because you are not aware of it. Belief is significant, and disbelief too -- when you are not aware of the reality. Then either you believe or you disbelieve.
I am not saying believe in the mystery I am talking about. I am not saying disbelieve either -- I am saying: Come with me! It is so! Let me wake you up...it is so.
You say, "I don't believe a word about this mystery." It is very good. Please, don't believe a word, because if you start believing you will not be able to experience. I am not interested in believers, I am interested in inquirers. But please don't start guessing either, because a guess is a guess. A guess is not going to help. It will become a belief -- if you go on guessing for a long time, and if you go on repeating the same guess again and again, it becomes a belief. You create your own belief then, and that will become a barrier.
And beliefs are such subtle barriers, and disbeliefs too. Remember, whenever I say belief I always include disbelief in it -- because that is the other side of the coin. Belief and disbelief, both are barriers. Once you have created a belief system around yourself -- either borrowed from others or guessed by yourself; either borrowed from the Bible, MEIN KAMPF, DAS KAPITAL, BHAGAVADGITA, or guessed by yourself, home-made, it does not matter -- a belief becomes a barrier, an invisible barrier. And once it settles, it won't allow you to see anything else that goes against it.
Just the other day I was reading about an experiment. Sarjano, meditate over it.
A certain naturalist made the following experiment: a glass jar was divided into two halves by a perfectly transparent glass partition. On one side of the partition he placed a pike; on the other a number of small fishes such as form the prey of the pike.
The pike did not notice the partition, and hurled itself on its prey with, of course, the result of only a bruised nose. The same happened many times, and always the same result. At last, seeing all its efforts ended so painfully, the pike abandoned the hunt; so that in a few days, when the partition had been removed, it continued to swim about among the small fry without daring to attack them.... Does not the same happen with us?
Now the partition is no longer there -- it has been removed -- but a belief system has arisen in the pike's mind. Now he believes that there is a transparent partition. Now the belief is enough; he never goes beyond that partition which is no longer there. Now he can go! Now there is nothing to debar him but his belief...he has created a belief. And, of course, out of his experience, Sarjano -- not even guesswork -- it was his experience, a repeated experience. He tried again and again and again, and each time a bruised nose and pain -- of course, a belief has arisen.
You have to forgive him -- a poor pike has come to conclude that it is futile: "There is a barrier, transparent, so I cannot go..." and he never tries again. He will never try again his whole life. Now he can go and eat the fishes, they are available, but he will go only up to a certain line, and from that line he will come back.
This is the situation of human beings too. A Hindu has a barrier around himself, a Mohammedan another, a Jaina still another -- all people live hidden behind transparent barriers, and because of those barriers they cannot see beyond.
Life is a mystery, Sarjano. And my commune is going to be just an experiment in total living, an experiment in moving into life beyond all barriers -- barriers of belief, barriers of ideologies, barriers of Catholicism, and communism...going beyond words.
Man is not what he appears to be: he is far more. Neither are flowers only what they appear to be -- it depends on you. When a scientist goes to a flower, he only sees a part of it, the scientific part of it; he has a barrier, a transparent barrier. He never goes beyond that. He will see the scientific part, the material part of the flower. The rose is no longer beautiful, because beauty is not his concept. He will weigh, measure; he will look into the constituents of the flower, how much color, how much water, how much earth etcetera...but he will never think of the beauty.
When the poet goes, he never bothers about the weight, measurement, earth, water, and other elements that constitute the rose. For him, the rose is constituted of pure beauty; it is something from the beyond which has descended to the earth. He has a different kind of vision, far bigger than the scientist's, far more significant than the scientist's.
But when a mystic goes to the same flower, he dances -- he dances in tremendous joy, because a rose is nothing but God. A rose contains the whole universe for him -- all the stars and all the suns and all the moons, all the possible worlds and impossible worlds are contained in the small roseflower. It is equivalent to God -- neither less nor more -- exactly equivalent to God. He may pray, he may bow down.
The scientist will laugh, the poet will feel a little puzzled.... The scientist will laugh at the stupidity of the mystic: "What is he doing? -- praying to a rose, praying to a tree or praying to a river or praying to a mountain? All nonsense, superstition!" He rejects it. He simply denies the world of the mystic.
The poet will feel a little puzzled. Enjoying the beauty of the rose he can understand, but praying to the rose, bowing down to the rose, shouting "Alleluia!" to the rose? That he cannot understand. That is beyond his perspective. He will feel puzzled. He will think this mystic a little mad.
The scientist will think him superstitious, ignorant. The poet will think him a little eccentric, a little mad -- because he is going beyond his barrier, the mystic is going beyond the barrier of the poet. The mystic is going beyond all barriers -- that's why he is called the mystic, because he lives in the mysterious.
Sarjano, what I am saying about the new commune is absolutely true. And I am not saying much about it, because it is dangerous to say much about it. I don't want to attract the wrong kind of people to it. So just a few hints only for those who will be able to understand the hints. I am speaking in a special code which can be understood only by those who are searching for the mysterious and the miraculous. Others will be debarred -- not by me, by their own prejudice, by their own transparent barrier.
You can see it happening here! People are coming from all over the world -- who is debarring the Poonaites? They are welcome, but they won't come on their own -- their transparent barriers are enough. And it is good that they are not coming, because they will be only a nuisance here. Only a few people from amongst them are coming who are capable of understanding the beyond, the incomprehensible, who are capable of comprehending something of the incomprehensible.
But whether you believe in it or not, listen to this anecdote:
Two homosexuals are talking. First homosexual: "Have you heard of the latest scientific discovery? Normal intercourse causes cancer."
Second homosexual: "Is that so?"
First homosexual: "No, of course not! But spread the rumor."
Sarjano, whether you believe in it or not, please spread the rumor. The rumor has to reach to the farthest corners of the earth. Let it be a rumor! Don't be worried. It is up to me to make it a truth or not. If I find the right people -- and I am finding them -- it is going to materialize.
This mystery that I am talking about is going to materialize. But it will be materialized only for those who are ready to risk all their prejudices, who are ready to sacrifice all their conclusions. Sarjano is one of those people. I trust in him. He has not asked this question for himself, he has asked it for others -- because I know he is perfectly mad. He is not only a poet, but just on the verge of becoming a mystic. He has asked this question for others, it is not his own heart's question. His heart agrees totally with me.
You cannot hide your hearts from me. The moment you come close to me, the only thing that I am interested in is your heart. I talk to your head and I go on looking into your heart. Even in the first encounter with me, I know what is possible with you and what is impossible with you.
I have loved Sarjano from the very first moment. In his head he may have many theories and much knowledge and information -- that is not my concern at all. My concern is that he has a beautiful heart -- the heart that can be transformed into the heart of a mystic.
Next: Chapter 4: Spread the rumor!, Question 3
Energy Enhancement Enlightened Texts Dhammapada The Way of the Buddha, Vol. 2