Shalabhasana
The Locust Pose
---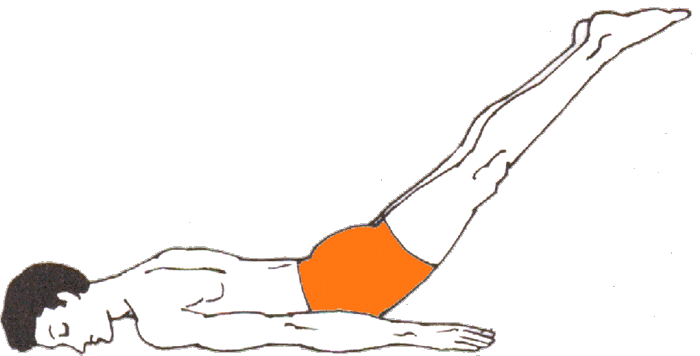 ---
Instructions .
Lie on the stomach with the hands under the thighs, palms facing downward.

Stretch the legs and tense the arms.

Raise the legs and abdomen as high as possible without bending the legs.

Practice up to 5 times maximum per hatha yoga session.
---
Breath .
Inhale deeply in the lying-down position.

Retain the breath inside while raising the legs and abdomen.

Exhale while returning to the starting position.
---
Concentration .
---
Sequence .
---
Limitations.
Not to be practiced by sufferers of peptic ulcer, hernia, intestinal tuberculosis or people with a weak heart.
---
Benefits.