CEO 's: maintain high energy output with Energy Enhancement
As CEO you need extra energy to stay on top, to give to you people and to meet your objectives.
As CEO you need to be able to relax and let go of all the accumulated stresses.
As CEO you need to be able to rise above things and take a dispassionate view.
As CEO you need to able to remove your doubts and unhelpful strategies.
The Energy Enhancement Technique will provide Energy, relaxation, the ability to take a dispassionate view, better relationships and better health, in a technique that once taught will take twenty minutes a day.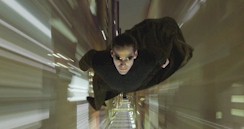 Energy Enhancement has as objective getting rid of obstructions in body and mind. It is a complete system covering a wide range of techniques, including Yoga, mantras and meditation techniques for control of life-force, bringing calmness and control of both body and mind.
Energy Enhancement Meditation will ground blockages and the strategies which are limiting your ability
Energy Enhancement will give you constant access to the Universal Energy and allow you to get in contact with your Higher Soul, allowing you to see the Matrix.
Energy Enhancement is a fusion by Satchidanand of his practice of Zen Meditation with Zen Master Roshi Hogen, Integral Yoga with Swami Satchidananda, regular and prolonged study with other Yoga Masters in India.
Energy Enhancement has been taught and developed by Satchidanand to students for over twenty years in a series of easy steps in a Meditation retreat, or via a home study course, and now via Videos.
The Ancient principles behind Energy Enhancement are also fully described in a downloadable Energy Enhancement book.
. A free chapter is available on this site.