Alternative Energy Enhancement will show you how to increase your energy and remove blockages
Alternative Energy Enhancement is a an advanced meditation course to find your deep peace and speed up your mind.
Alternative Energy Enhancement is a time tested and true technique of Increasing your Spiritual Energy, Now!!
Alternative Energy Enhancement teaches how to ground your negative energies. It is a complete system with 21 Initiations in Three Levels covering a wide range of techniques, including mantras and meditation techniques for control of the life-force, bringing calmness and control of both body and mind.
Alternative Energy Enhancement teaches the Kundalini Kriyas.
Alternative Energy Enhancement removes energy blockages (associated with bodily pains and disease, negative thoughts and negativity) and teaches the correct breathing which also increases energy flow.
Alternative Energy enhancement teaches the circulation of energies to increase energy flow
Alternative Energy Enhancement enables you to master fantastic relationships and find your deep peace.
. Advanced Energy Enhancement enables you to find deep peace and speed up your mind.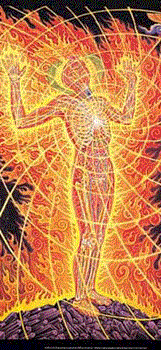 Energy enhancement is a fusion by Satchidanand of his practice of Zen Meditation with Zen Master Roshi Hogen, Kriya Yoga, Integral Yoga with Swami Satchidananda, regular and prolonged study with other Yoga Masters in India, and with Taoist techniques and NLP (Neurolinguistic programming), and with other techniques.. He has integrated his thirty five years experience into a technique that includes the ancient effective and often hidden techniques, including the Kundalini Kriyas and the Taoist Microcosmic and Macrocosmic Orbit, The Energy Enhancement Supra Galactic Orbit,, as well as less known yet even more effective techniques of Alchemy and Psychic Vision.
The course also includes free Reiki Initiation up to Master Level, which helps to open the channels.
The technique has been taught and developed by Satchidanand to students for over twenty years in a series of easy steps in the Meditation retreat, or via a home study course, and now via Videos.
The Ancient principles behind the Energy Enhancement technique are also fully described in the downloadable Energy Enhancement book.
A free chapter of the book is available on this site.