The Atom (Etherio-Atomic Philosophy of Force)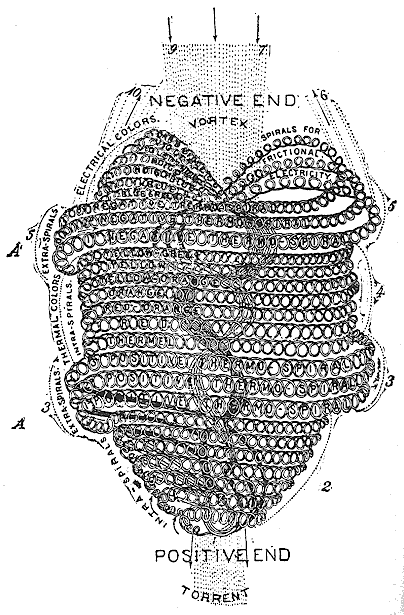 Fig. 135. The general Form of an Atom, including the spirals and 1st Spirillae, together with influx and efflux ethers, represented by dots, which pass through these spirillae. The 2nd and 3rd spirillae with their still finer ethers are not shown.
- Edwin D. Babbitt, Principles of Light and Color, New York, 1878.