NEW MEDITATION ENERGY ENHANCEMENT SITE www.meditationee.com CLICK HERE!!

FREE REPORT CLICK HERE!! SECRETS OTHER COURSES WILL NEVER TELL YOU JOIN OUR REGULAR SPIRITUAL EMAIL SERVICE

ENLIGHTENMENT WITH MEDITATION ENERGY ENHANCEMENT INTRODUCTION
MEDITATION ENERGY ENHANCEMENT TESTIMONIALS
HEAL PROBLEMS - TRAUMA, PAIN, RAPE AND ABUSE, RELATIONSHIPS, DIVORCE, BEREAVEMENT, ANGER, FEAR AND DEPRESSION, FRIGIDITY AND IMPOTENCE, SEX ADDICTION, PIERCINGS, TATTOOS, BDSM, TANTRA, HOMOSEXUALITY, LESBIANISM, MULTISEXUAL PROBLEMS, DRUG ADDICTION AND CRAVING, GAMBLING, BAD BACKS, HEART DISEASE, CANCER.
MEDITATION ENERGY ENHANCEMENT BECOME A TEACHER
SACRED DANCE VIDEOS
MEDITATION ENERGY ENHANCEMENT PROMOTION
EE MEDITATION VIDEO DOWNLOAD 15 GB POUNDS
EE COURSE OVERVIEW
GAIN ENERGY LEVEL1
THE KARMA CLEARING PROCESS LEVEL2
SOUL SPLIT RETRIEVAL LEVEL3
MASTER TANTRA RELATIONSHIPS LEVEL4
EE DVD/CD VIDEO COURSE
ENERGY ENHANCEMENT COURSES SUMMER 2005 SPAIN INDIA ARGENTINA
FREE 90 MINUTE MEDITATION TALK ENLIGHTENMENT
FREE ENERGY ENHANCEMENT DANCE VIDEO 1
FREE MEDITATION DATABASE 200Mb
WISDOM MEDITATION ARTICLES MEDITATION STORIES
FREE, FULL DANCE VIDEO - RAVELS BOLERO
FREE ENERGY ENHANCEMENT DANCE VIDEO 2
GIVE A FREE DONATION TO ENERGY ENHANCEMENT
EE ONLINE COURSE
THE EE BOOK
SERVING YOUR MEDITATION SINCE 1993 - ENQUIRIES AND BOOKINGS EMAIL sol@energyenhancement.org

ARTICLE ON ENERGY ENHANCEMENT FROM THE YOGA MAGAZINE OF GREAT BRITAIN - FIND OUT WHAT THEY SAY!! Energy Enhancement does exactly what it says on the Tin!
James Ellerbeck, Yoga Magazine of Great Britain.

Kundalini Alignment with Energy Enhancement The awakening of the Kundalini Energy starts from the base chakra and as it rises it continues to pierce into all the seven chakras as I was told by Honey Kalaria. And when I performed this exercise, one of the first of the Energy Enhancement Initiations, what I experienced was a powerful energy shooting into my base chakra and rising through my body, feeling like a large column of white light, piercing through each chakra at a rapid speed and shooting out of my crown chakra. The feeling was so strange. I was hot but felt cold at the same time. My hands, arms and legs were shaking and shivering and yet I was not cold………what a strange feeling and I felt connected. Dhiren Raichura. London, UK, Music Producer, Composer, Singer, Songwriter and a musician.
"Spiritual Adventures through Energy Enhancement"
By Honey Kalaria
ARGENTINA, JANUARY 2005
Honey Kalaria in Argentina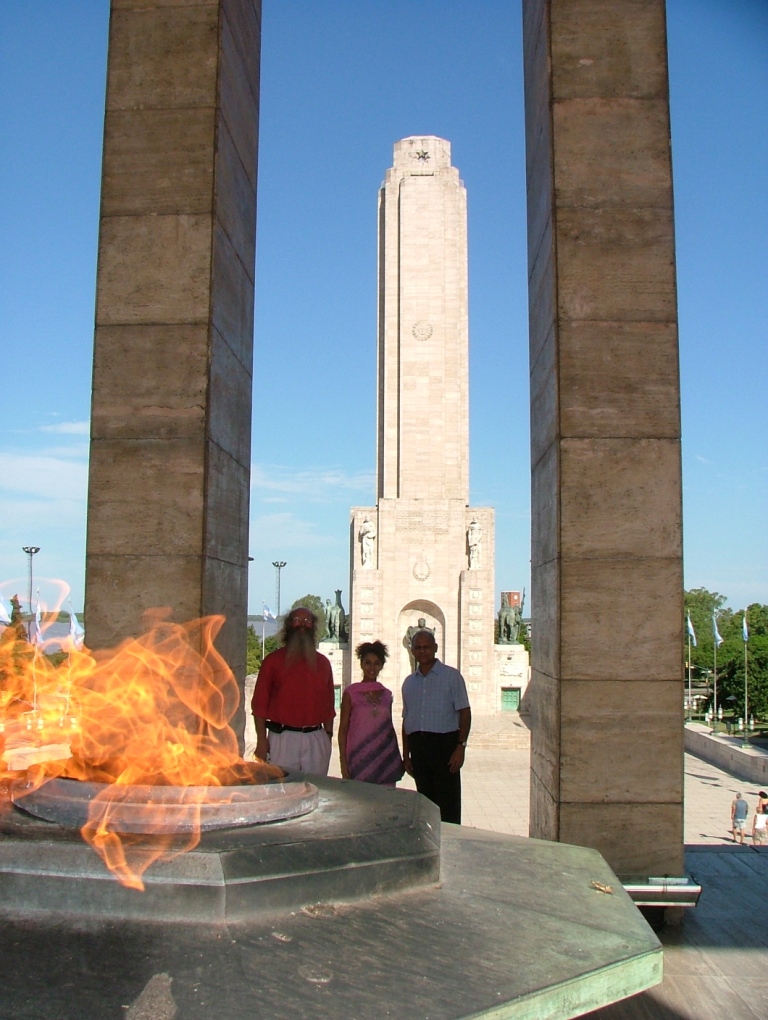 HONEY, SATCHI AND NATWARLAL, HONEYS FATHER, AT THE ANTAHKARANA MONUMENT FROM THE JAN 2005 COURSE IN ARGENTINA
During the Meditation Retreat Honey Kalaria had the following experiences
Honey Kalaria is an incredibly beautiful woman, Filmstar, Choreographer, Businesswoman who runs Diva Entertainments and has been presented with a Doctorate in the Arts from London University in recognition of her services.
INTRODUCTION BY SATCHIDANAND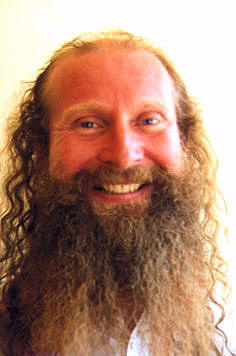 Here is a testimonial by Honey Kalaria, Dancer, Film Star and owner of Diva Entertainments, who came from London to Argentina for her Energy Enhancement Course and stayed at the 4 Star Sol Plaza Hotel for her month long course.
Every person who comes on the Energy Enhancement Course gets what they need.
If they need to remove pain and trauma from this lifetime, that is what happens.
If they need to know why their life is going in a certain direction then again, this is what happens.
If they need to become Enlightened....
It is best just to remove all the blockages, strategies and inner children because these are what are creating misery in your life.
The visions we get in Energy Enhancement sometimes distract us from the goal of becoming free of our blockages, but if we get them, then we have something to learn from them.
It also shows us something is happening.
INTRODUCTION TO HONEY KALARIA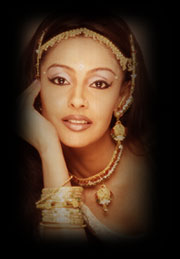 Here I am today, sitting down, putting pen down on paper whilst gathering my thoughts on the amazing Energy Enhancement Course (www.energyenhancement.org) that I am currently on.
Where do I begin? Firstly, I felt it would be great to share my experiences of the Energy Enhancement course with other like-minded people. The following information is for those interested in growing spiritually, and wanting this world to become a better place - starting from improving themselves!
My name is Honey Kalaria (www.honeykalaria.com). I live in London, UK and am a dancer, choreographer and an actress specializing in the world of Bollywood (the Indian Film Industry). I run Honeys Dance Academy, the largest British Asian Dance academy in the UK, running 14 schools throughout London and teaching bollywood dance, bhangra and acting (www.honeysdanceacademy.com). I also run Diva Entertainments, which is an agency specialising in providing Asian artists for television, films and stage shows (www.divaentertainments.com).
Although involved in the world of glitz and glamour, I have always been interested in Yoga, meditation and growing spiritually. I respect all religions and faiths, as I believe they can all be used as a ladder to climb up to God. Personally, although I am from a Hindu background, I am a firm follower of the Religion of Humanity. For me, this means trying to make a difference to the people around you every single day, trying to follow a righteous path every single day and making a difference to the world every single day. This I believe should be done through your work, actions, words and deeds, instead of following rituals and customs, although rituals do help people focus on the religious work at hand.
INTEREST IN SPIRITUALITY
My interest in spirituality has been there since childhood. My Mother used to advise me on how I should pray every night before going to sleep so God could look after me. So, from the age of 2-3 years, I have prayed almost every night, except when I went through a period of becoming an atheist. Yes, an atheist!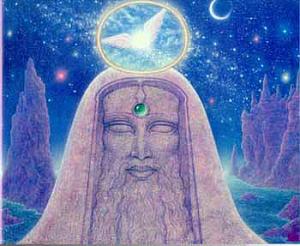 My knowledge of spirituality came from a lot of different sources – from a young age I used to get involved in a lot of Hindu ceremonies, around the age of 13years I attended Bible study classes and by the age of 18, I had attended numerous seminars, workshops and courses on meditation and had read many books on related subjects. In my late teens I lost my sister in a tragic car accident. I was shocked and felt abandoned by God due to what had happened, and it was then that I became an atheist for a number of years. Luckily, with passing of time I healed and became strong again. I couldn't keep away from my thirst for spiritual knowledge, and so after a few years, I began learning about different faiths again. I studied about Buddhism, Hinduism, Islam and Christianity and read extensively about Mysticism and Eastern Philosophy. It seemed like God kept testing me along my path through different experiences, and teaching me lessons to help me acquire more wisdom and understanding, but never allowing me to lose complete faith.
MEETING WITH THE GURU
In the year 2000 I was blessed to meet my Guru - Shiv Krupanand Swami, and was introduced to a form called Samarpan Meditation, a method originating from "Dhyan Yoga". My spiritual growth accelerated in the next few years with Guruji's blessings.
I felt strangely drawn towards the Energy Enhancement Course when I stumbled upon it through my internet research, a week or two after I had returned from "Guru Purnima", a special spiritual event that I celebrated in India in July 2004 with Shiv Krupanand Swami.
Since then I have started up a meditation center where meditation is taught for free within easy travelling distance of London.
Honey's Dance Academy runs FREE East London Meditation Centre regular weekly sessions. They are held by Honeys Dance Academy, every Sunday from 8.00 - 9.30pm. Address? Call 020 8590 8050 (www.honeysdanceacademy.com) for further information.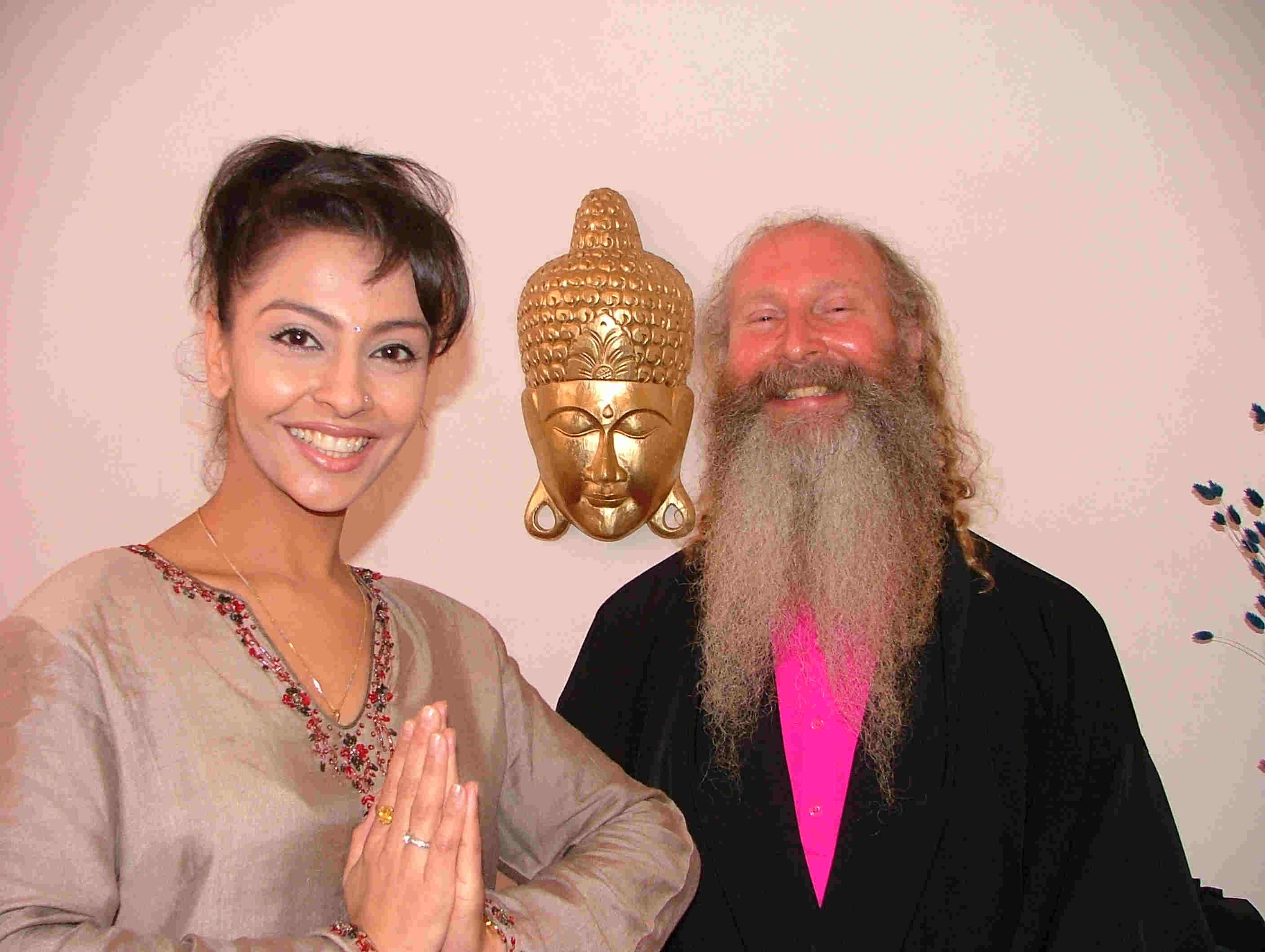 HONEY WITH SATCHIDANAND
THE ENERGY ENHANCEMENT COURSE
At the East London Meditation centre in Ilford, Essex where a small group of people meet every Sunday from 8-9.30pm, I thought I would inform everyone of this opportunity. There seemed to be a lot of personal commitments coming in the way and resistance to the Energy Enhancement Course by everyone except one friend and my father who agreed to join me on the Energy Enhancement Course in Argentina. So without wasting much time, the course was booked for the three of us. The course was run by Satchiji, a modern day Guru, and assisted by Devi, a chakra clearing sacred dance expert and Reiki Master.
Once on the course, my exciting adventurous journey began! In my life I have done hundreds of courses but the Energy Enhancement Course I found to be completely different. Firstly, the contents and the teachings seem to be inspired by higher forces and had a deep base in spirituality.
DIRECT EXPERIENCE OF INFINITE ENERGY
Also, on the Energy Enhancement Meditation Course you don't just learn about ideas, concepts and theory, but also learn through direct experiences whilst doing the exercises. As you progress through the course, the powerful and effective techniques are taught step by step, so that at each initiation you can work thoroughly and obtain a firm understanding.
The Energy Enhancement Course involved learning how to connect with the Universal Energy, some would call it the Life Force, Spiritual Energy or God, and being able to tap into this powerful energy.
By having a direct connection with the Infinite Energy you begin clearing and activating your chakras or the seven power centres in your body and those chakras above the physical ones, and start removing blockages from your physical and your psychic bodies (aura).
These blockages normally prevent people from growing spiritually and living a more harmonious and peaceful life.
The Energy Enhancement Course has helped me to strengthen physically, emotionally, mentally and spiritually whilst building my psychic muscles to encourage stronger intuitive skills to develop.
THE SEVEN CHAKRA SUPER COMPUTER YOU
I was told that each of our seven chakras within our bodies and the chakras above the crown chakra should be seen as a separate mind-brain like one of the processors in a parallel processing computer. All the Super Computers these days are parallel processing computers. The integration of all the proces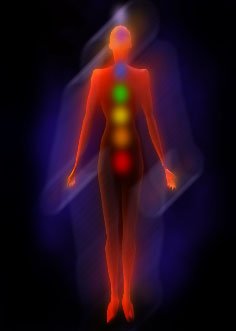 sor chakras produces the super computer you. We use only one brain or processor and the idea is to activate the other chakra brains or processors to build your creativity, intellect, wisdom and genius abilities.
This will lead you to become happier and healthier, enjoy being a more emotionally and mentally balanced person and become a more blockage free (free of negative emotions) human being. The idea is to have a purpose in life to make this world a better, more peaceful and spiritual place, starting from working on yourself as mentioned before.
The Energy Enhancement Course offers a wide range of theoretical knowledge gathered from the most powerful spiritual teachers and sources in the world. I have had the opportunity to absorb teachings from world renowned Guru's, Religions and topics such as Satchidananda, Maharishi Mahesh Yogi, Sai Baba, Gurdieff, Bhagavad Gita, The Bible, Zen Buddhism, Sufism, Mantras, The Yoga Sutras of Patanjali, powerful meditations, Free Reiki Mastery and much, much more. I also learnt techniques that include visualization, psychology and powerful spiritual practices together with studying films with spiritual messages. This combination has resulted in giving each student on the course, including myself, a "fast track" spiritual growth boost by expanding our awareness levels and sharpening our intuitive powers.
AMAZING EXPERIENCES ON THE ENERGY ENHANCEMENT COURSE
I must admit that when I started I wasn't exactly sure where all the exercises were going to be leading to, but then I began to have profound experiences.
There are just too many to share and perhaps one day I may even write a book on the amazing journey that I have been through whilst on the Energy Enhancement Course. My experiences include having visions, being healed physically, receiving excellent guidance and deep insights from the Spirit of God, finding hidden inner children, sub-personalities and strategies that I use to behave in a certain way and justify my actions and then finding my 400 year old husband!! The list just goes on.
If I told you all the experiences I had on this amazing Energy Enhancement Course you Simply Would Not Beleive Me!!
All I can say is
COME NOW!!
DO NOT DELAY!!
DO THE ENERGY ENHANCEMENT COURSE NOW!!
CHANGE YOUR LIFE
There were many other outstanding experiences by the other dozen or so members that were on the course....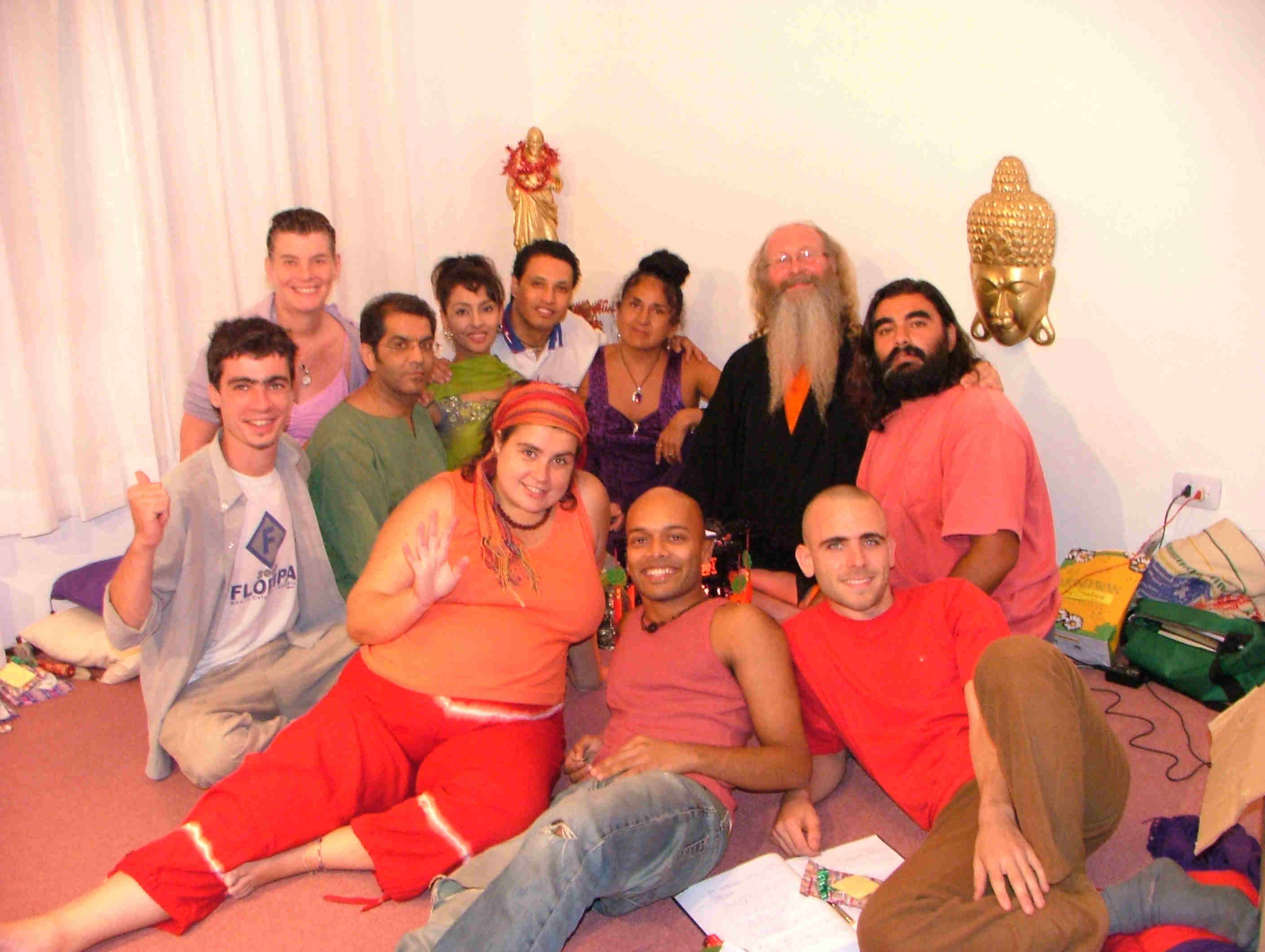 DEVI, VANESSA, DHIREN, RAMIA, HONEY, FEDERICO, SIVANANDA, DAVID, SHAKTIANANDA, SANTHAN, NATWARLAL, HONEY, DEVI AND SATCHI, ABOVE.
These people came from all faiths – Sai Baba followers, Catholics, Buddhists, Krishna devotees etc. It was fantastic to see insights into the world of spirituality and how the Energy Enhancement techniques were creating profound changes in people's lives.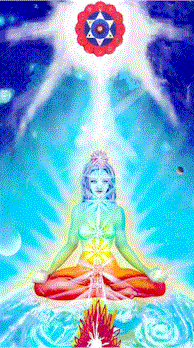 THE KARMA CLEARING PROCESS
Deep rooted issues would surface and as soon as they were dealt with, even deeper issues would emerge that we would have to deal with. It was like peeling layers of an onion to go deeper and deeper into our core being to understand who we are and what kind of personality traits we have adopted, consciously and sub-consciously to deal with the issues of this world. I understood clearly how these beliefs, conditioning and past life impressions were affecting all areas of our life.
In addition, I also learned how to use the Energy Enhancement techniques to help me ground these negative blockages so they would never affect me again. Of course complete freedom can only come after a maintenance programme has been followed.
CHALLENGES ON THE COURSE
I continue to say Thank You to God for blessing me to be on this course. I think you need to be extremely lucky to be able to receive such spiritual knowledge and teachings. When trying to do God's work, you always attract dark forces to keep you away from growing spiritually, and there were many challenges experienced by my fellow students and I trying to prevent us from growing. These would be in the form of negative thoughts, distractions, feeling lazy and sleepy, right though to people having to leave half way through the course.
Satchiji and Devi had already warned us in the beginning that if you are not vigilant then some of you will not be able to complete the course, and I had a direct experience of that. My father was one of the people enrolled on the 1 month course in Argentina who had to leave half way due to the death of my uncle (his older brother). He had to immediately fly back to London after hearing the sad news.
One other Buddhist student on the course left suddenly, perhaps because Satchiji had said that he may have been a Black Magician in one of his past lives. None of us are sure why he left but he just called Devi and said that he had decided to leave. It could have been the ego coming in the way and stopping him progressing. The unusual thing was that whilst a group of us were talking and laughing, a statue of Buddha sitting on a corner table, got hit by accident. We couldn't understand how the head of the Buddha got cut across the neck in a straight line and fell on the floor whilst the body of the Buddha remained on the table without moving an inch. Later we were informed by Satchiji and Devi that this was a sign from the dark forces implying: "We have won and have taken the Buddhist student away".
Satchidanand says that the Buddhist Guy, Guillermo is an old student of Energy Enhancement of many years who has never completed the course although he became an Energy Enhancement Reiki Master with us and has a thriving practise. The resistance of his blockages is such that on this occasion, they took him away - and you need to be vigilant that this does not happen to you when you come. Doubt all you want when you are deciding whether to come on the course, but when you are here doubt can destroy your will to complete all the excercises. Only after completing the course can you know that it has worked. Guillermo came to us again three times with many presents as is the custom of Tibetan Buddhists with their Master, and every time we told him to complete the excercise he needed to complete. Now he is happy and working to complete his Meditations with Energy Enhancement.
As I take in depth notes, a local student who works as a radio presenter, Ramia, I talk about him more later, requested if I could go through all the notes and exercises with him. Twice we arranged to meet but each time he failed to turn up. The first time he lost his keys and couldn't get out of his house. The second time he said that he had simply forgot. Again and again I saw these powerful blockages, distractions and situations occurring preventing people from progressing on the course.
It's astounding to see how the Energy Enhancement website currently gets over 150,000 hits per year and from those only a dozen of us were able to make it to the course, and even from these, the two previously mentioned students were unable to complete the course.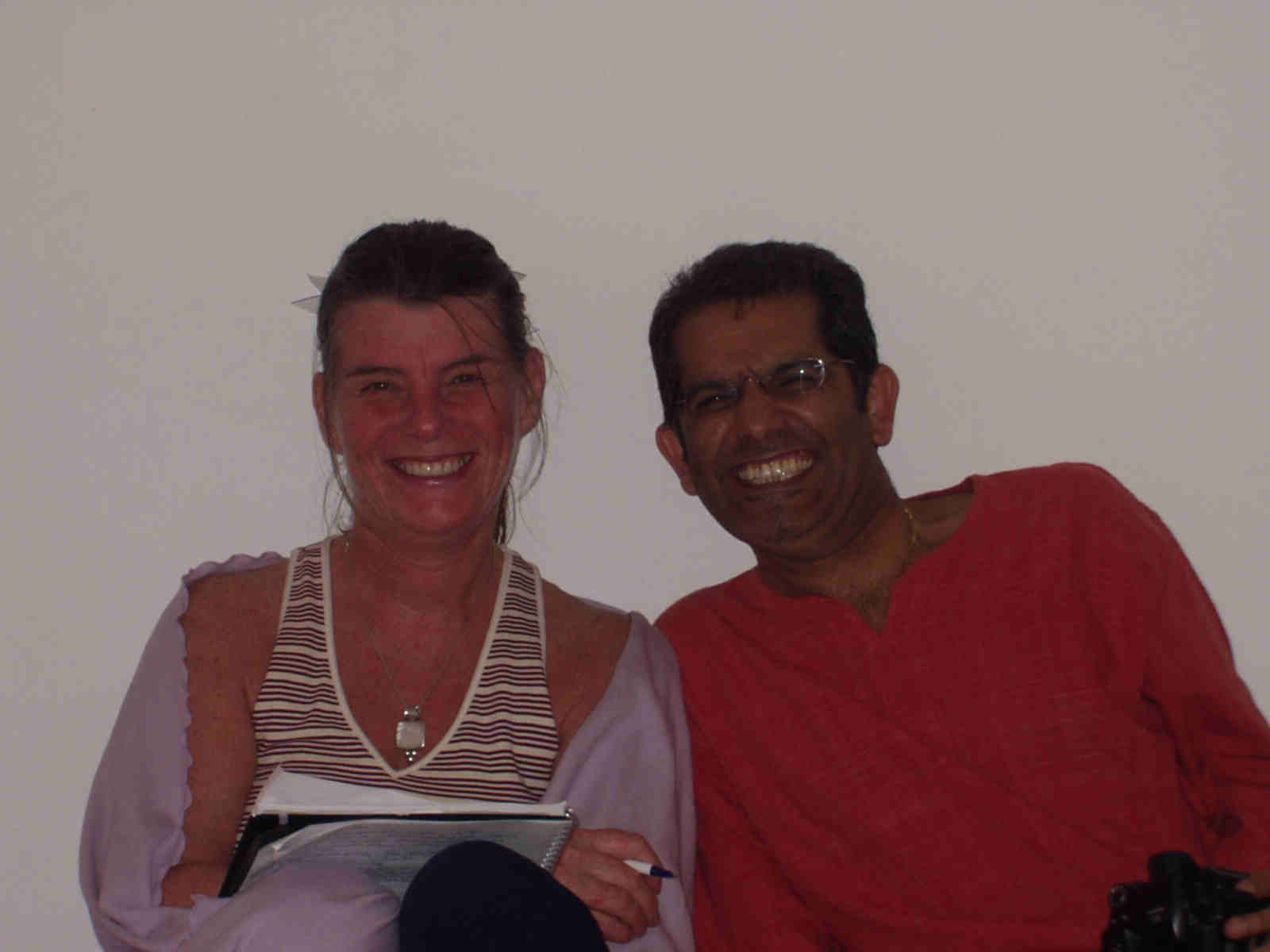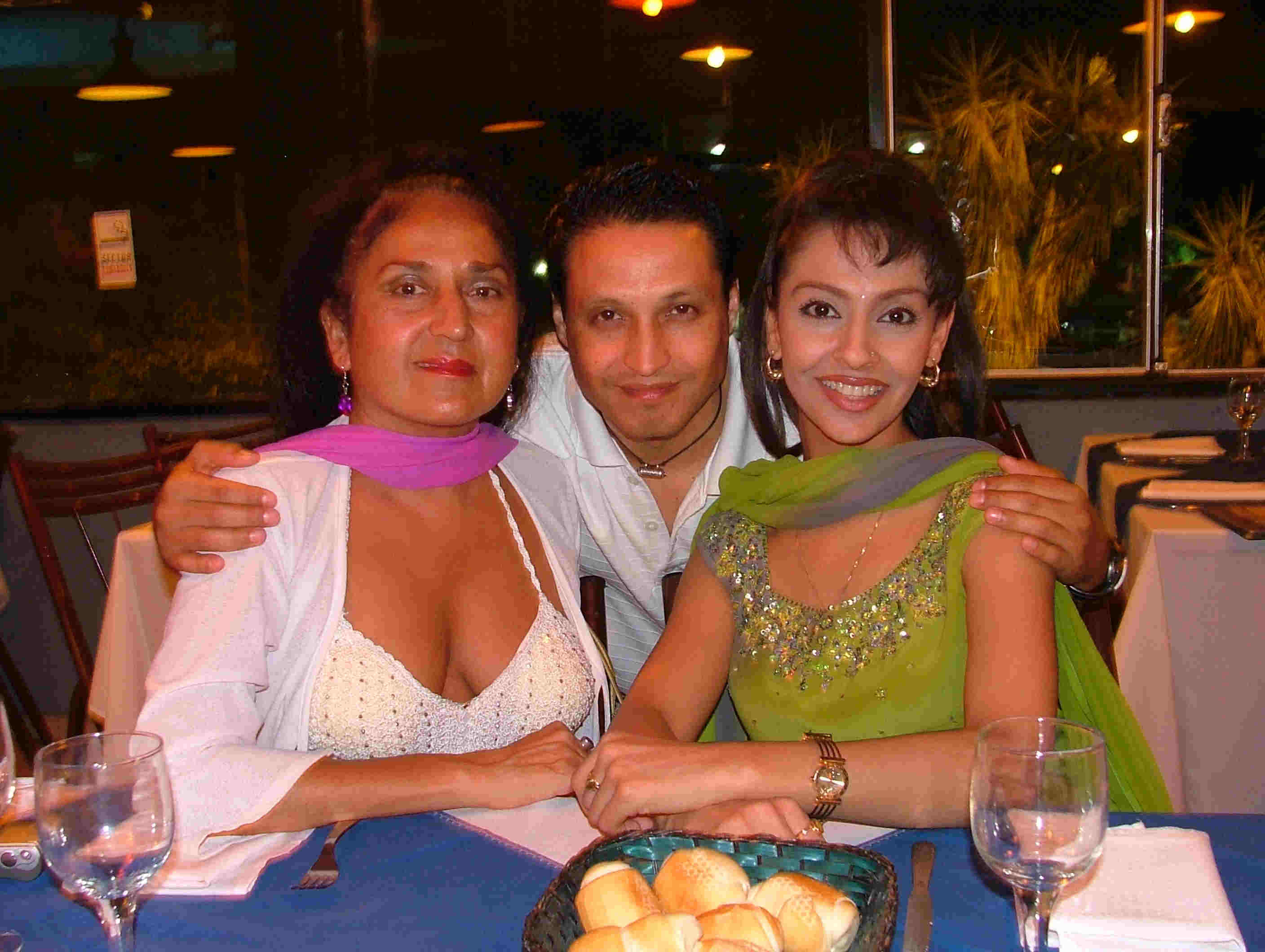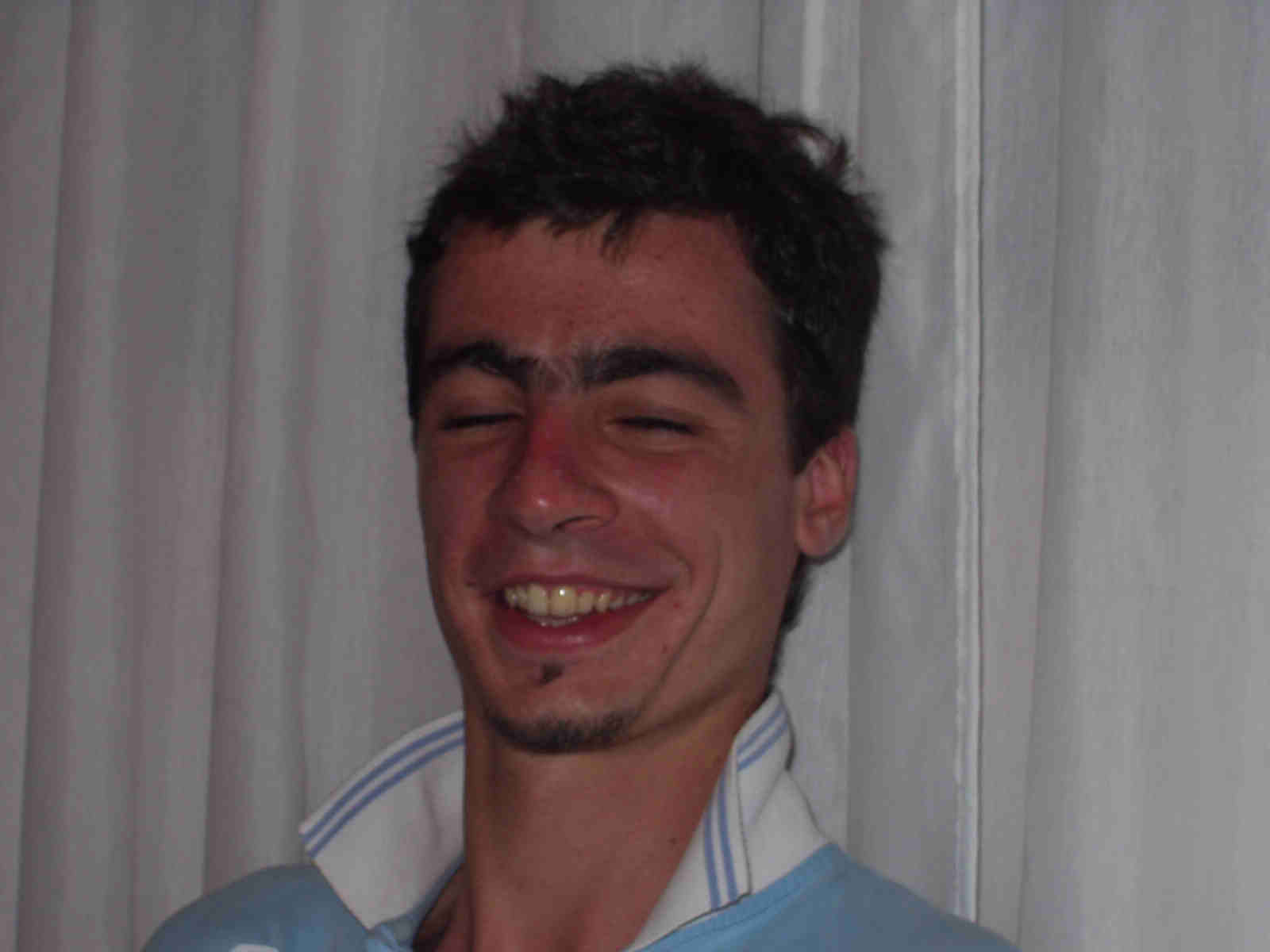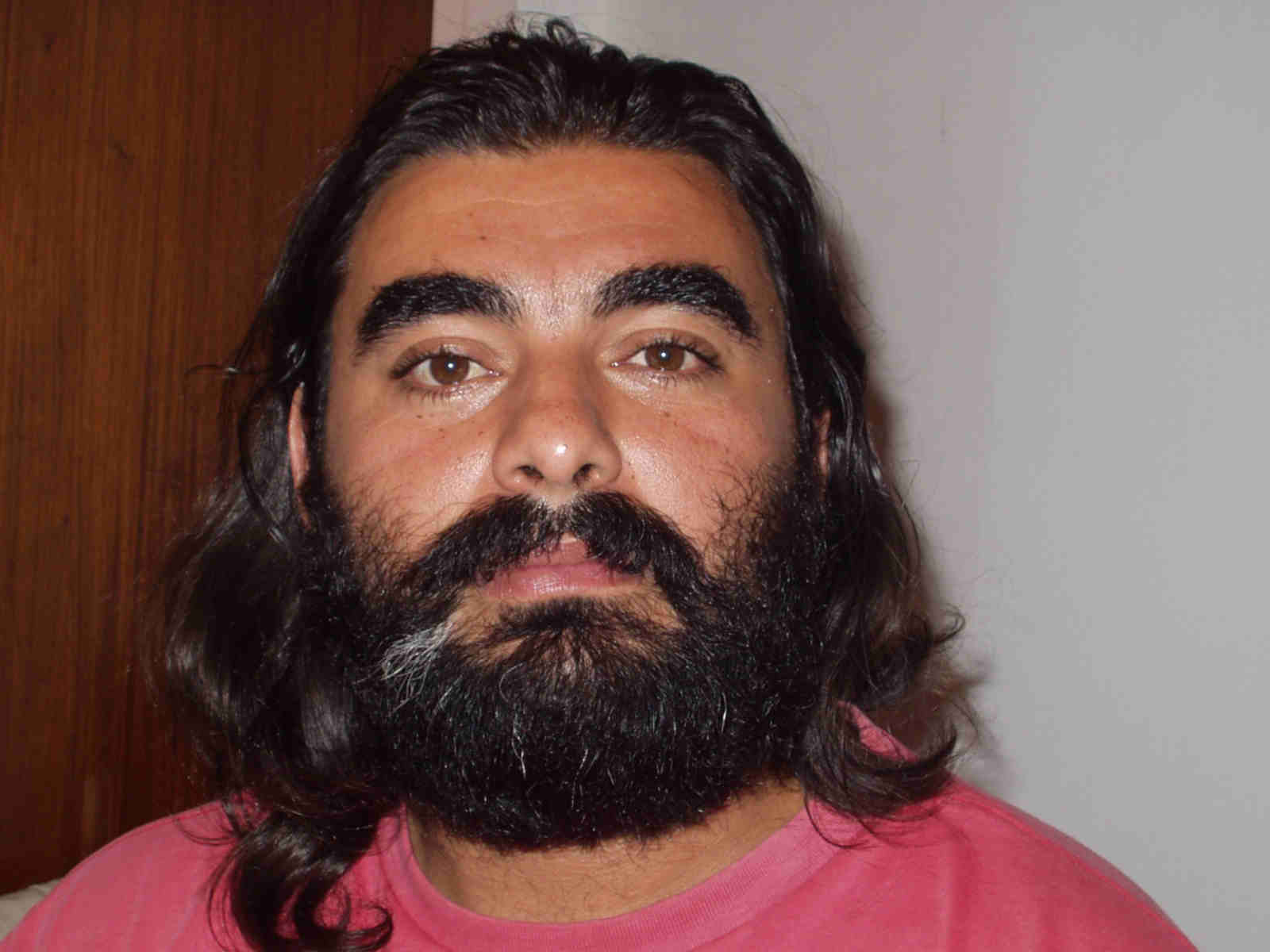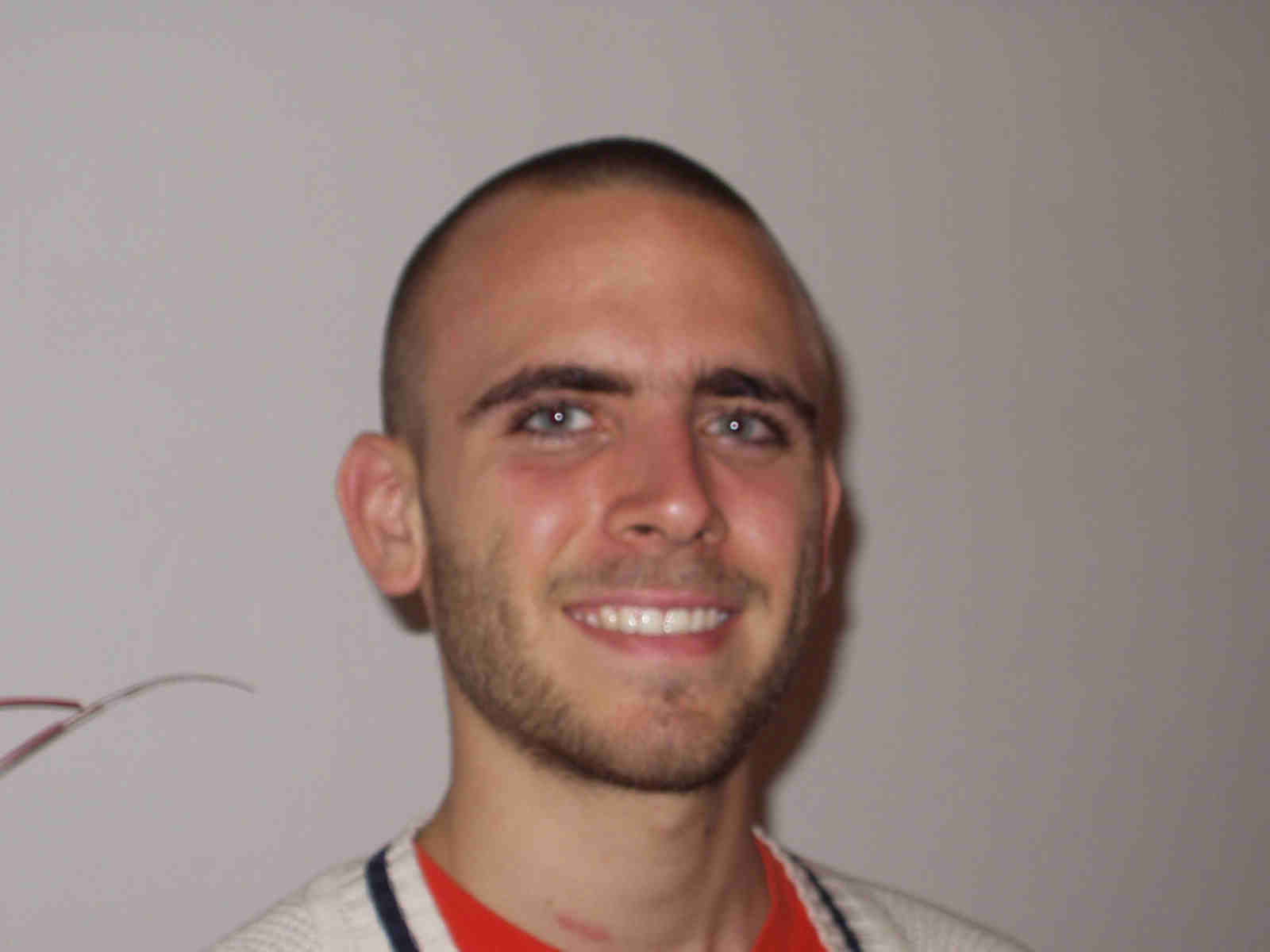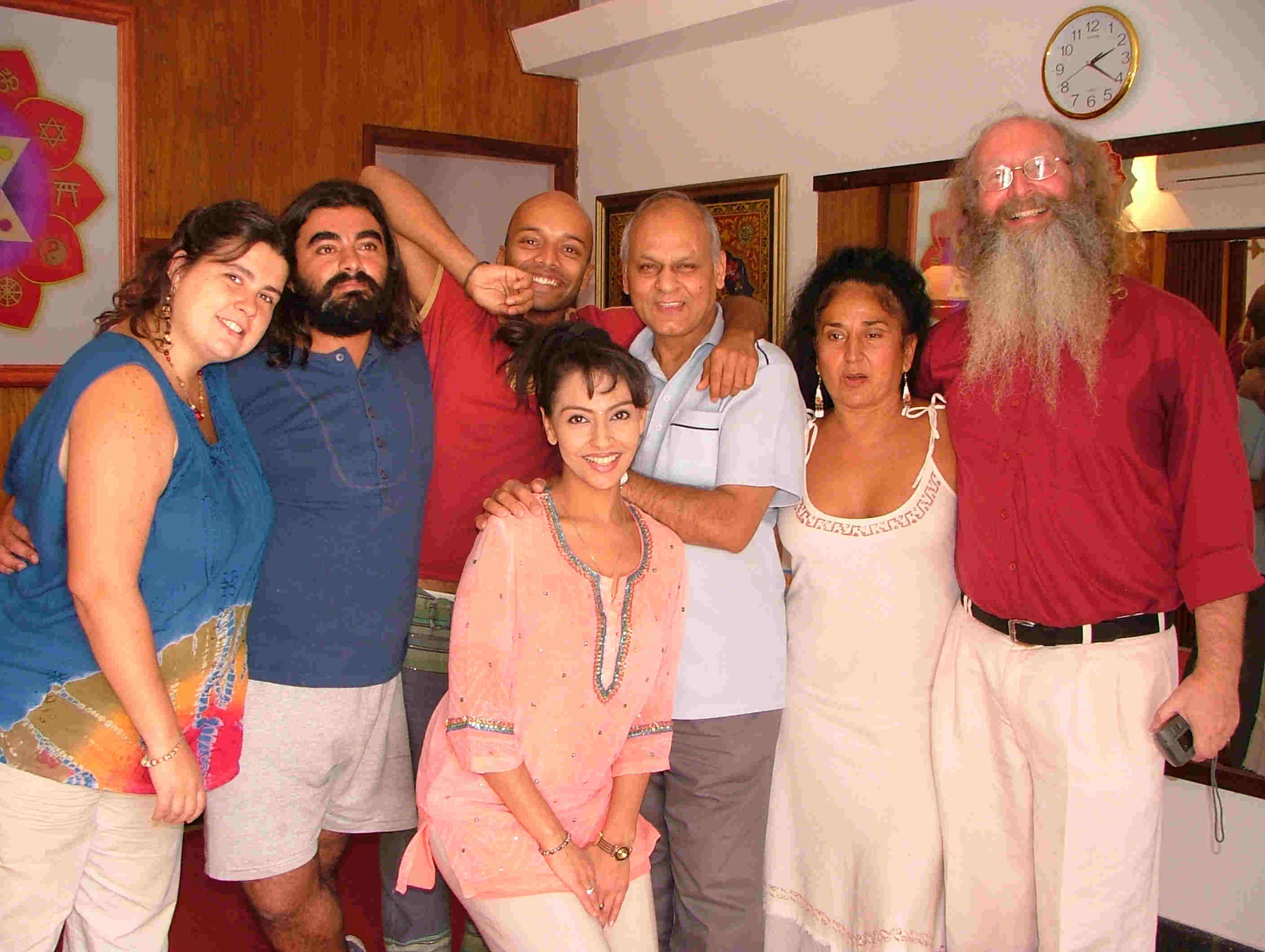 ENERGY ENHANCEMENT, THE MOST ADVANCED MEDITATION COURSE IN THE WORLD
Energy Enhancement Course has been described as the "most advanced meditation course in the world" and I totally agree. It is thorough, the techniques are effective, the knowledge hugely expands your awareness levels, your intuition and perceptive powers increase tremendously, you feel greatly energized with the meditative practices and the course has brought profound changes in my behaviour and in the way I see things.
BENEFITS OF THE ENERGY ENHANCEMENT COURSE
There are many souls on this earth (whatever faith or belief systems they come from) who could hugely benefit from this unique course. The powerful energy that they receive can be used to help themselves and mankind, making this world a better place. The energy allows you to heal yourself and others, enables you to master relationships, removes bad luck and obstacles from your life, assists you to become a more soul infused personality, works towards removing the Ego, your meditation will become deeper and your concentration levels will increase (great for exams or bringing out the genius in you) ensuring that all areas of your life gets touched by the spirit of God. As Satchiji says "Energy Enhancement, The Core Energy Techniques, is the Most Advanced Meditation Course in the World which will accelerate any other course or Technique you care to use," and "anything you do to benefit others will automatically get support from spiritual energy, allowing your work to become more successful".
SATCHIDANAND AND DEVI DHYANI
Both Satchiji and Devi are beautiful and inspiring souls, passionately committed to helping people grow spiritually and accelerating each students progress towards enlightenment. They allow the students to grow at their own pace, whilst passing on profound knowledge and techniques in a light hearted and joyful manner. Both of them have extensive knowledge, possess strong perceptive powers and bathe people around them in the strong Buddhafield of energy that surrounds them. They have both made my stay in Argentina a delightful and a memorable one.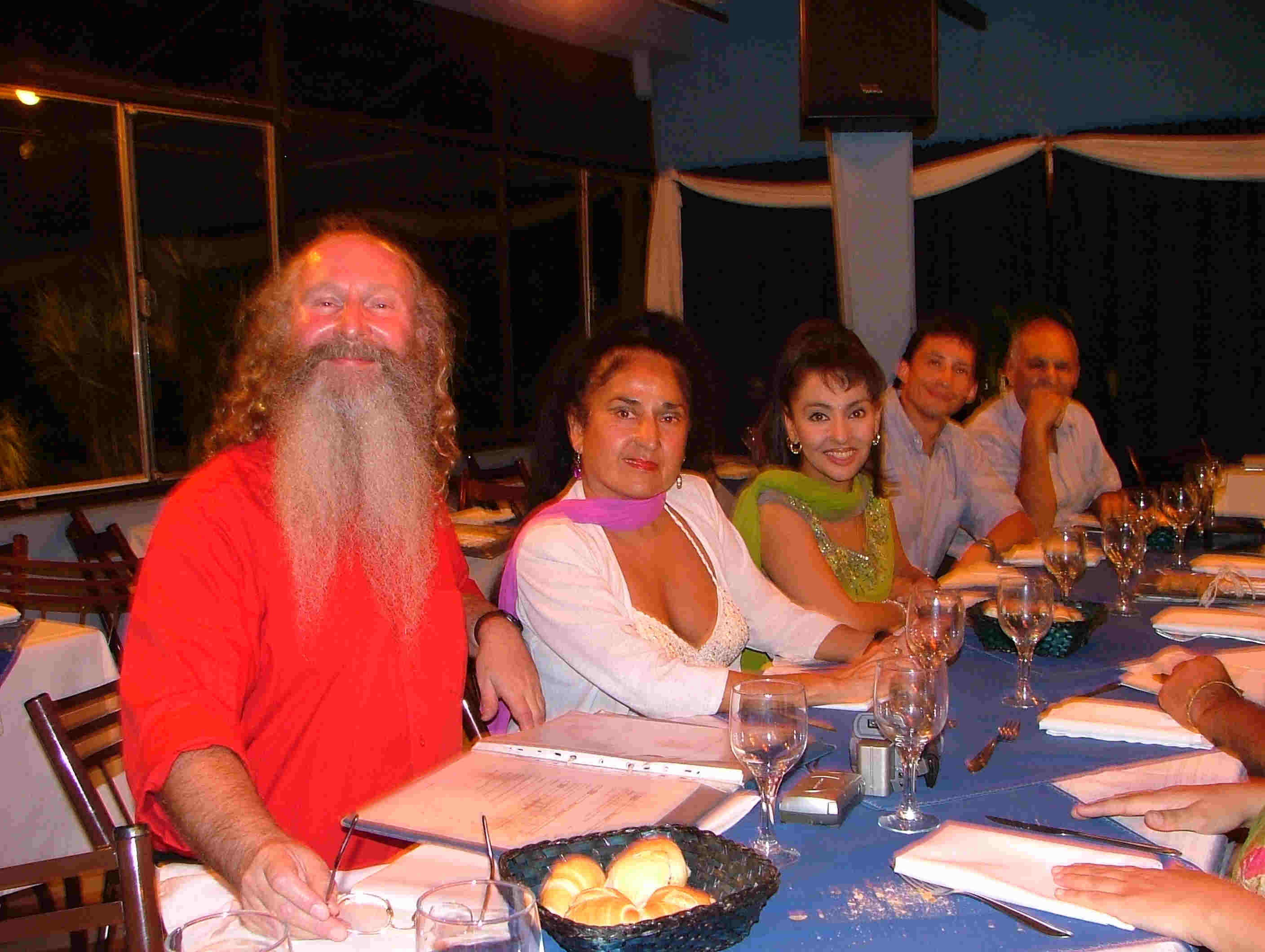 LIFE TRANSFORMING REVOLUTIONARY EE MEDITATION PROGRAM
Trust me, the course is priceless and even paying £10,000 each would have been a bargain! Why should you not give yourself the opportunity to do a fast track programme that will allow you to achieve the same results in a year, that would have taken you over 20 years to obtain with any other course. Visit www.energyenhancement.org for further information.
Book at sol@energyenhancement.org
Energy Enhancement
The Most Advanced Integrated Meditation Course in the World
Energy Enhancement is a unique system for the millennium, the result of years of investigation, direct holistic experience and integration from many sources including Taoism, Kriyas, Alchemy, Yoga, Energy Meridians and Meditation. Energy Enhancement has taken the best of all systems to provide you with one integrated practice for self improvement and realising your full potential. The techniques work and have been taught by SOL for the last 15yrs to 100s of students.
Some of the following powerful and effective skills you will learn
Circulation of abundant energy from higher pure sources (Soul connection)

Increased psychic ability

Removal off health problems caused by blockages and disease free life

Ability to heal yourself

Mastery of relationships (Your marriage councilor won't tell you this)

How to find your true life path and purpose

Mastery over negative emotions

The mastery of communication by being conscious of energy flow

Removal of energy blockages

Removal of negative emotions from traumatic experiences

Karma clearing and forgiveness process

Past Lives: Gaining from our experiences and healing them

Grounding of all negative energies and experiences

Opening the heart

Learn how to invoke a calm and peaceful state at any time

Supercharge

your intellect, emotional IQ and increase creativity

As an added Bonus – FREE Reiki Initiation and training
The outstanding benefits of the Energy Enhancement Course that you will experience, can be spread over many pages and is on the Energy Enhancement website (www.meditationee.com), but the Energy Enhancement Techniques shared on the course are something that you will have to see, hear, and feel for yourself rather than read about.
Previous Students Testimonials

"Where do I begin? Firstly, I felt it would be great to share my experiences of the Energy Enhancement course with other like-minded people. The following information is for those interested in growing spiritually, and wanting this world to become a better place - starting from improving themselves! Once on the course, my exciting adventurous journey began! In my life I have done hundreds of courses but the Energy Enhancement Course I found to be completely different. Firstly, the contents and the teachings seem to be inspired by higher forces and had a deep base in spirituality...."
Honey Kalaria (UK) Bollywood Actress/Owner of Diva Entertainments
See Honey Kalaria Video Chatshow Interview Here Chatshow on the web

"During past meditation sessions for over two years, I have twirled like a top when my bottom came into contact with the floor. After two years the swaying finally stopped in ONE session with Energy Enhancement! I later found out that Satchi had been working on this blockage at the same time using Energy Enhancement Level 2 Techniques....."
Vanessa Graham (UK) Meditation Teacher/Writer

" The energy techniques given in Energy Enhancement have never been explained to me in Aikido (even Ki Aikido), Yoga or Ashtanga Yoga or on any meditation course that I have been on like Transcendental Meditation, and have only been partly taught to me previously by Taoist master Mantak Chia and on Tantra Courses... Energy Enhancement Techniques are the Core Energy Techniques"
Phillip Chester (UK)
Change Manager working with the Managing Directors of many International Companies

"Energy Enhancement does not promote a spirituality that grows only in the mountains, apart from the cities and the hustle and bustle of everyday life. It shows you how to integrate the peace of retreat with the activity of life - work, relationships, enjoyment, and spirituality - there should be no separation..."
Paul (UK) Student and Poet

"I feel so happy to meet Satchi and Devi, they are high spiritual teachers that can see deeply inside you, behind the mask that everybody has. They can see your soul, your real self!! If you need help you'll get it from them ... "
Danisa de Paul (Spain)
Dance Instructor/Yoga and meditation teacher/Belly Dancer
About the Course
Energy Enhancement Meditation Techniques are the quickest and easiest methods of evolution available, leading to Ultimate Happiness. They are the most advanced courses of meditation, developing psychic powers to get in touch with Your Life Path, Ground negative Energies, Access Universal Energies, Integrate the separated selves, and Master Relationships and Mediation. Energy Enhancement is a unique system to exponentially increase your energy by mastering the Mind, accessing inner peace, improving health, Mastering Relationships , creating synchronicity and luck, and improving your success.
Book your course, EMAIL sol@energyenhancement.org

Book your Place Now. First Come First Served.
MORE COURSE INFORMATION BY SIGNING ONTO THE MAILING LIST WITH ANY OF THE FREE OFFERS BELOW
ORE M

EDITATION ENERGY ENHANCEMENT

TESTIMONIALS
ENERGY ENHANCEMENT
THE CORE ENERGY TECHNIQUES !!
CLICK BELOW TO GO TO
Take your time, this site has much new wonderful information.